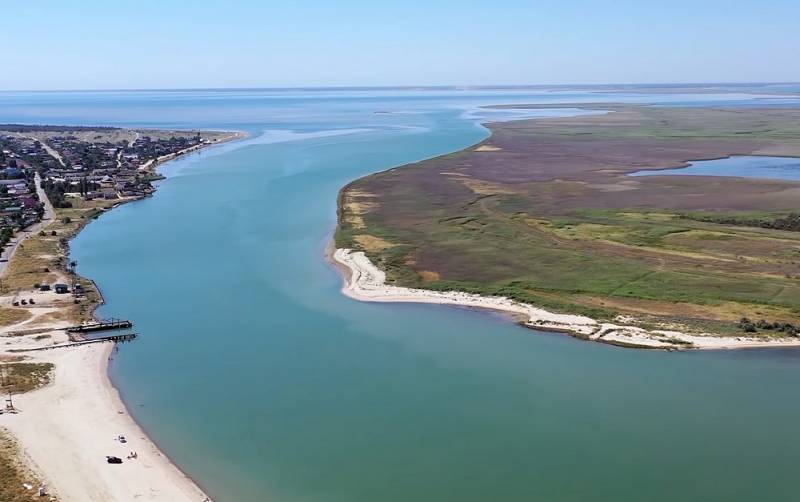 Russian units prevented an attempt by Ukrainian troops to land in the Dnieper estuary in the Kherson region. The military department of the Russian Federation reported on the unsuccessful action of the Armed Forces of Ukraine.
Saboteurs of the Armed Forces of Ukraine on two high-speed boats tried to land in the Dnieper estuary, however, thanks to the coordinated actions of the RF Armed Forces, both boats were destroyed.
Along with this, according to the Ministry of Defense, near the village of Bogdanovtsy in the Khmelnytsky region, high-precision sea-based weapons destroyed a temporary storage site for American HIMARS MLRS and M777 howitzers. In addition, over the past 4 hours, 300 warehouses with weapons and missiles were hit in the Lyubimovka districts of the Dnepropetrovsk region, Stepnoye, Zaporozhye region and Artemovsk in the Donetsk People's Republic, as well as a radar for illumination and guidance of the S-XNUMX anti-aircraft missile system.
In the village of Konstantinovka in the DPR, more than a hundred Ukrainian militants and foreign mercenaries were killed as a result of an attack on the temporary deployment point of the 95th air assault brigade of the Armed Forces of Ukraine.
Russian troops also hit 6 command and observation posts of the Ukrainian armed forces, including units of the 60th infantry brigade in the Orekhov region of the Zaporozhye region, the 113th territorial defense brigade in the Klugino-Bashkirovka and Chuguev regions of the Kharkov region.