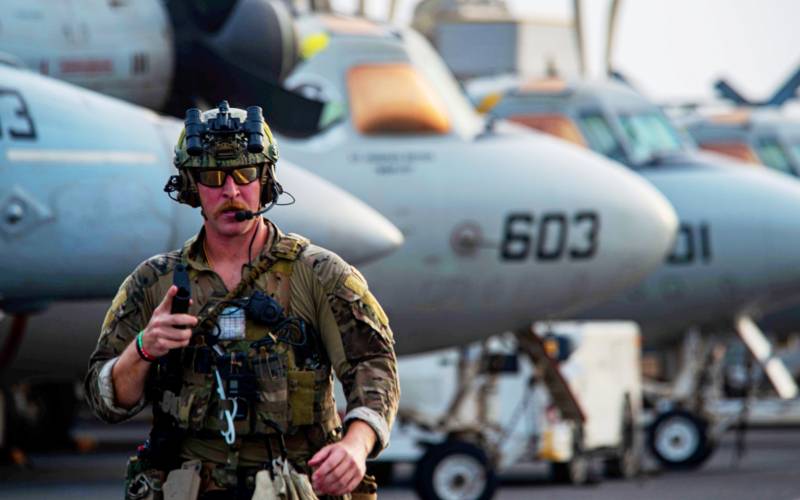 The United States will not be able to confront China in the Far East without the European members of NATO, writes The National Interest. The recent mention of Beijing at the NATO summit may well indicate the beginning of such a turnaround, up to the possible extension of Article 5 on joint defense to the Pacific region.
Beijing's actions are not limited to the South China Sea, and the United States will need all the help it can get from democracies around the world to properly prepare to defend Taiwan.

- noted in an article on the website of The National Interest.
At the same time, as stated in the text, Europe should not consider the U.S. turn towards Asia as a simultaneous withdrawal from the Old Continent.
How can the participation of a military alliance be in demand in the vastness of the Asia-Pacific region?
The combination of NATO's heightened focus on China, US congressional delegations visiting Taiwan, and [President] Biden's repeated assurances that the United States will defend its Pacific ally could convince Beijing that Washington will side with Taipei anyway. As a result, the People's Liberation Army (PLA) may risk a first strike on American territory, even if the United States did not originally intend to support the island by military force.

- the article says.
It is worth noting here that this assumption is based on the fact that the People's Republic of China will actually repeat the strategy of the Japanese Empire in the early forties of the last century. Then the dictatorship ruling in Tokyo decided to attack the US Pacific colonies (Pearl Harbor, Guam, Philippines) in order to prevent the Americans from interfering in the process of appropriation by the Japanese of the oil-rich Dutch East Indies.
Further, in the article of the American web edition, the opinion is given that a hypothetical Chinese attack on American shores will automatically mean the entry into the conflict of Washington's European allies.
It is indicated that the NBC News Washington Bureau and the Center for a New American Security (CNAS) have already assembled a team of ex-Pentagon officials and experts on the Celestial Empire for a military game about landing on Taiwan. Scenarios have been mentioned in which China bombs US overseas territories, its military bases, and even the mainland with conventional or nuclear weapons.