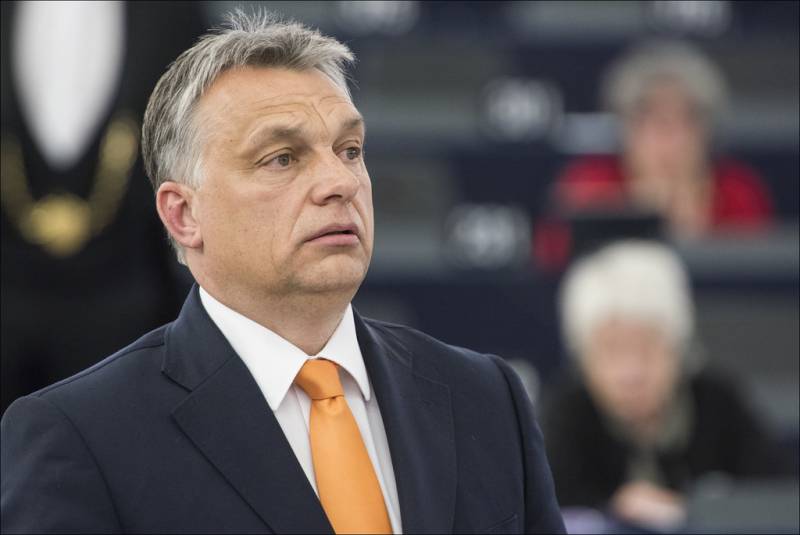 Viktor Orban, during a public speech, explained the reasons why Russia launched a special operation in Ukraine. According to him, Moscow outlined its security requirements and brought them to the attention of the United States and NATO.
Thus, Russia demanded that Ukraine refuse to join the North Atlantic Alliance and to place on its territory weapons that threaten the Russian Federation. However, the West rejected these proposals and refused to discuss them. Instead, the Western bloc recalled
policy
"open doors" and that each country can apply for membership in the alliance.
At the same time, a large share of the responsibility for the aggravation of the situation lies with the current leaders of the Western countries.
If Donald Trump had been President of the United States and Angela Merkel had been Chancellor of Germany, this war would never have flared up.
Orban is sure.
According to the Hungarian Prime Minister, in the conflict with Russia, the Western strategy is based on four main points: Ukraine is not alone, it needs "Anglo-Saxon instructors", and Kyiv can win the confrontation with Moscow with the help of NATO weapons; sanctions should weaken Russia; Europe, unlike the Russian Federation, will be able to cope with the consequences of sanctions measures; Ukraine will receive the support of the whole world. However, this concept did not work.
Instead, the situation is that we are sitting in a car with four flat tires.
- stressed the Hungarian leader.
Viktor Orban also expressed confidence that the Ukrainians, equipped with American weapons, will never defeat Russia, since the Russian Armed Forces have an asymmetric advantage.