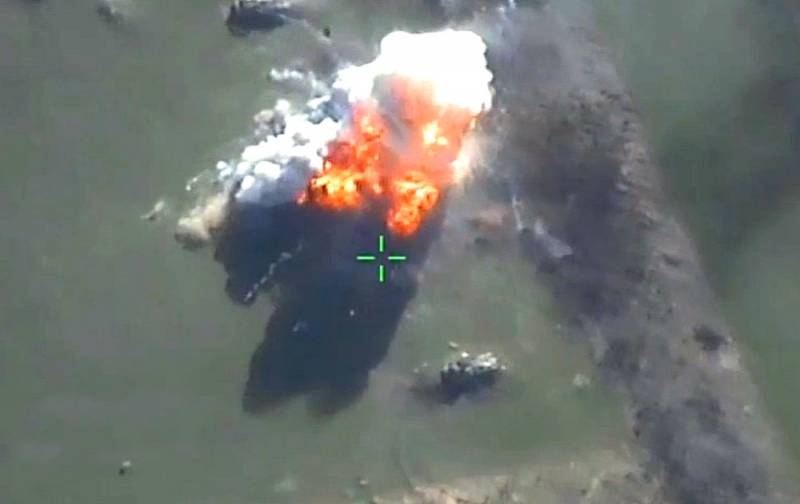 Russian troops continue to destroy Ukrainian self-propelled artillery mounts and other weapons during a special operation. In the Mykolaiv direction, as a result of counter-battery combat, an entire battery of Ukrainian self-propelled guns was hit. The corresponding videos were filmed by drones.
The artillery of the Armed Forces of Ukraine was camouflaged in a forest belt, which did not become an obstacle to the attacks of the Russian army.
The video also showed the destruction of a warehouse with rocket and artillery weapons near Nikolaev.
Along with this, Russian units, using high-precision sea-based missiles, destroyed a Ukrainian warship in the port of Odessa, which was on the territory of a ship repair enterprise. In addition, a warehouse with Harpoon anti-ship missiles was hit, and the facilities of a plant for the repair and modernization of ships of the Ukrainian Navy were disabled.
According to the Russian Defense Ministry, Russian troops attacked ammunition depots located on the territory of a diesel locomotive repair plant, destroying more than five dozen Ukrainian militants, 3 artillery shells and 10 armored vehicles. Aircraft of the Armed Forces of Ukraine based at the Kanatovo military airfield in the Kirovograd region were also successfully attacked.