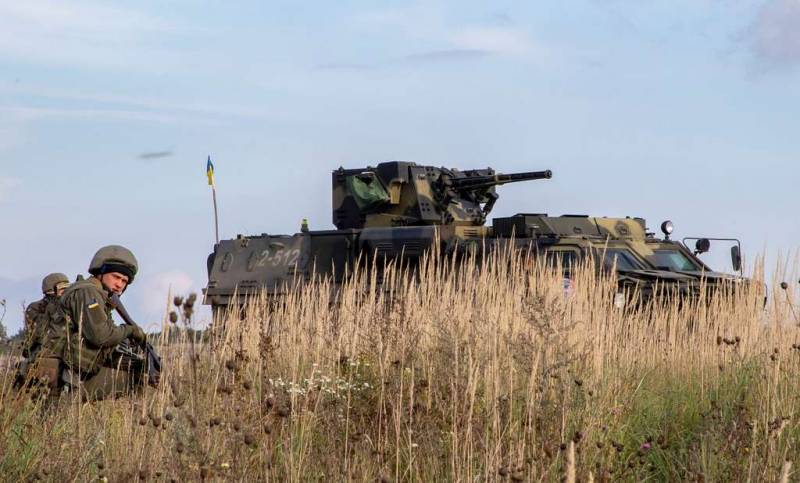 The Ukrainian army made another attempt at a counteroffensive in the Kherson region, but the Kyiv adventure again ended in vain. This, in particular, was stated by the deputy head of the regional administration Kirill Stremousov.
One of the reasons for the failure of the Armed Forces of Ukraine, according to Stremousov, was that most of the region is a steppe, and the movement of Ukrainian units ends in unsuccessful attacks.
The fact that the Kherson region will again return under the control of Ukraine, that there will be a counteroffensive - all these are fantasies ... The Zelensky regime simply thoughtlessly throws people to certain death
- said the deputy head of administration in an interview
RIA News
.
Along with this, Ukrainian troops are trying to make a breakthrough in order to show the West the need to continue financial support for the Kyiv regime. At the same time, the United States understands that the ultimate goal of such "demonstration performances" by the Armed Forces of Ukraine is not the return of territories, but the disruption of referendums in Kherson on joining Russia. This information is confirmed by the Institute for the Study of War (ISW) in Washington.
Kherson region and part of Zaporozhye were taken under control by Russian troops in mid-March. The liberated regions of Ukraine declared their readiness to hold referendums on joining the Russian Federation.
Thus, the authorities of Zaporozhye announced that a referendum on the status of the region could be held in mid-September. In addition, in their opinion, the procedures of the people's will in Zaporozhye and Kherson regions can be carried out on the same day.