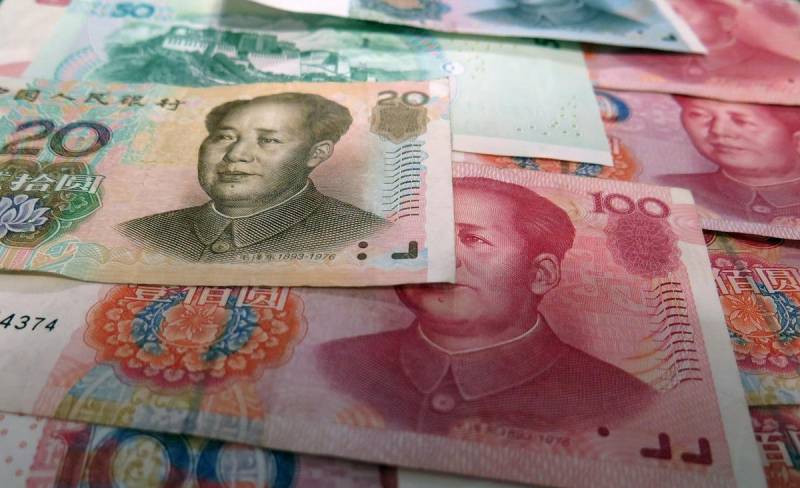 This year, for the first time since the launch of the One Belt, One Road megaproject in 2013, China has not invested money in Russia as part of the initiative, completely blocking the flow of funds to
the economy
RF. China's investment in Russia through a global development and cooperation project fell to zero for the first six months of this year for the first time, the Financial Times reported, citing a report from the Green Finance & Development Center on Sunday.
Analysts say the complete lack of investment indicates Beijing's unwillingness to be sanctioned by deals with Russia. Director of the above-mentioned consulting center, Christoph Wang, admitted that the drop in investment may be temporary, since there is "really powerful interaction" between the Russian Federation and China. Wang, in particular, recalled that, despite the special military operation being carried out by Moscow, the PRC has increased its purchases of Russian energy carriers quite significantly.
The British newspaper also points out that China has not invested in Russia for the first time since the launch of the global geopolitical program in 2013. Previously, such "passes" have never been recorded. Last year, Moscow and Beijing signed agreements worth about $2 billion. And although this is not the largest indicator, it is at least present in the report. Nothing is listed in the "investments" column this year.
Overall, since 2013, China has invested more than $30 billion in Russia. The FT names the Russian Federation as one of the main beneficiaries of the One Belt, One Road project. In total, since its inception in 2013, China's cumulative investment in various countries has amounted to almost a trillion dollars.
Since the beginning of the NWO in Ukraine, China has repeatedly criticized international sanctions against the Russian Federation, recalls the FT. This is about the public sector. At the same time, many Chinese private companies are trying not to violate the restrictions imposed by the West. It is possible that such a demarche of private Chinese capital caused the largest outflow of investments from Russia. Probably, as a partner, Beijing is in no hurry to break all ties with the Russian Federation, but China's wait-and-see position regarding the further development of the international geopolitical situation around Russia can no longer be ignored.