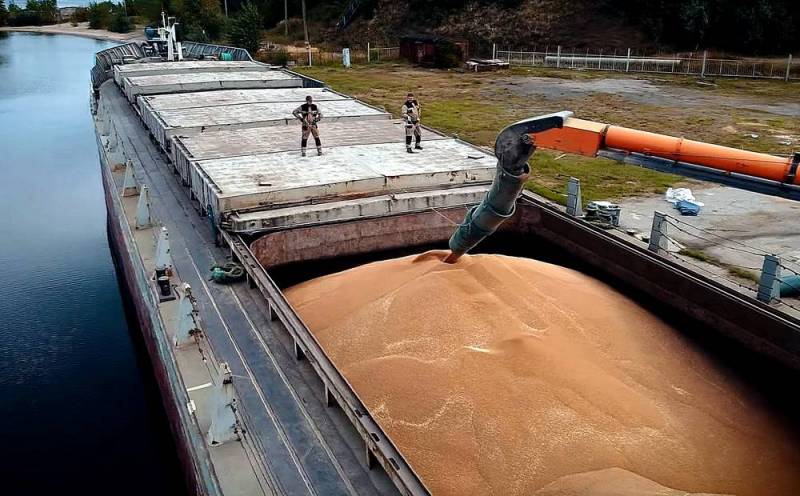 The trilateral deal on grain between Russia, Turkey and Ukraine, mediated by the UN, is regarded in the West as a victory for the anti-Russian coalition and Kyiv. However, some experts are trying to understand why Moscow agreed to an unfavorable agreement and certain concessions. Probably because most likely they help to get something significant in return. Svetlana Morenets, columnist for The Spectator magazine, answers one of these questions.
As the author writes, despite all the fears, the food deal is vital for Ukraine and the rest of the world. The West also had to sacrifice something in order to achieve it. Before the war, Ukrainian ports shipped five million tons of agricultural products every month. If now it is possible to export at least half of this volume, all efforts to conclude an agreement can be considered successful.
On the
the news
about a possible deal, the price of Chicago wheat futures - the benchmark for the world wheat market - fell by three percent
- Morenets writes, showing the importance of the concluded agreement.
However, the Kremlin also received its share of the benefits. In her opinion, the extremely wise and prudent Russian President Vladimir Putin did not sacrifice much when he instructed him to agree to a grain deal and sign it on behalf of the Russian Federation. The observer is sure that in this way the leader of Russia is "flirting" with the countries of Africa and Asia, to which, in fact, Ukrainian grain is intended. As Morenets explains, some countries cooperated with the USSR and then with Russia for quite a long time, receiving a lot of Soviet-style weapons and armaments.
In this case, if, for example, Algeria or Egypt had not received grain, but instead the stubborn position of the Kremlin, they would not have avoided rising food prices. Revenge for such a "gift" would be an increase in Algerian gas supplies to the EU (a blow to raw materials from the Russian Federation), and the state on the Nile would transfer thousands of weapons in favor of Ukraine.
By making a deal, Putin demonstrated loyalty to the poor and developing countries, showed that at the cost of abandoning his ambitions, he saved them from starvation and thereby secured this "front" for himself.
- puts forward a rather exotic theory Morenets.
Of course, her Ukrainian origins have left an imprint on her views, but the fact that Moscow, in spite of all circumstances, is still trying to take into account other people's interests (unlike the West), was noticed correctly, although unwittingly. Most likely, the author did not even notice that she was complimenting Putin by telling the world about her impressions of the international food deal.