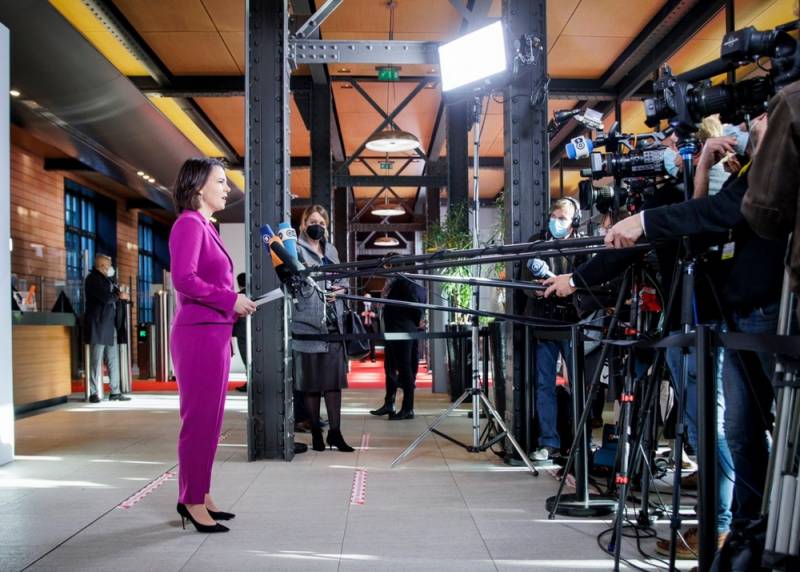 The stakes in the energy crisis are too high for Germany. The German leadership is ready to take risks and support Ukraine, but not at the cost of collapse
economics
. The actions of the Minister of Foreign Affairs of this state, Annalena Burbock, perfectly showed the boundaries of solidarity with Kyiv. Katya Hoyer, a columnist for The Spectator, writes about this.
As you know, Canada decided to return the turbine for Nord Stream at the request of Germany. However, the specific personalities who contributed to this step have not been known so far. Burbock herself confessed to this anti-Ukrainian "sin". It was she who made a personal request to the Canadian side to assist in the return of the gas compressor unit. All this played into the hands of the head of the Russian Federation, Vladimir Putin, Hoyer believes.
Burbock herself admitted to reporters that she contributed to the return of the turbine as much as possible and put pressure on the Canadian government. Indeed, otherwise, as she put it, "Germany will not be able to receive gas and will stop supporting Ukraine" due to social unrest within the state.
- Hoyer quotes the head of the foreign policy department.
All this played very well in favor of Russia. The author of The Spectator notes that the government should not only deal with the economic agenda (do it successfully), but also cope with the unrest of society, the spread of panic information. Instead, Chancellor Olaf Scholz's office itself is turning into a source of exciting information and messages for the people.
In this sense, government ministers and personally Burbock, whose position implies openness and publicity, are completely unable to hide from the public their concern about the impending severe crisis. The behavior of the government is like a panic that is transmitted to the people. In general, the situation is being built as an internal social issue about the potential surrender of Germany.
We are talking about defeat both in economic terms and politically, because there is a choice: either gas from Russia, or, accordingly, support for Ukraine, which will be terminated in a certain case. Perhaps this would not have happened, but one of the iconic public figures of the state announced such a possibility.
At the moment, Nord Stream has been launched, which somewhat reduced the degree of fear and uncertainty, but did not completely solve the problem, since the gas pipeline operates at a third of its capacity. The danger of being left without supplies for the winter worries both the population and the industry of Germany, but the government does nothing to calm the people. No one believes in words anymore, concrete deeds are required.