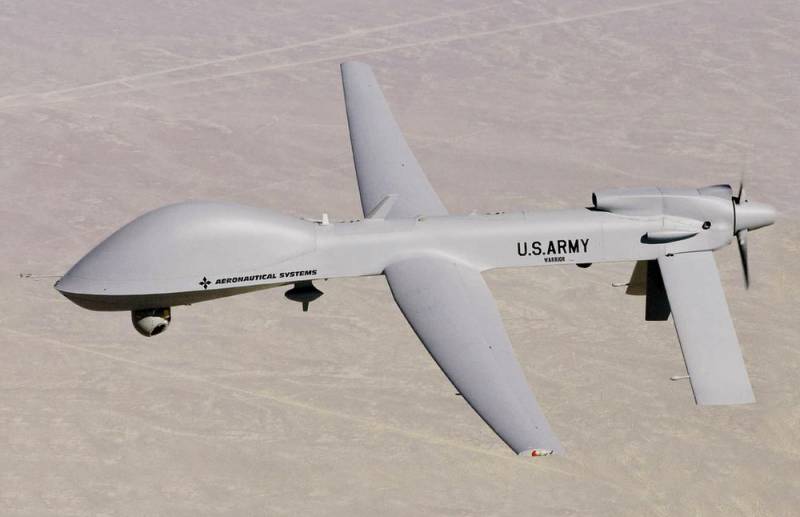 The United States continues to provide support to Ukraine to confront Russia. However, the administration of President Joe Biden has so far refrained from transferring long-range attack drones to Kyiv, writes the American newspaper The Wall Street Journal.
The publication notes that the White House has not included the MQ-1C Gray Eagle UAV in the next package of military assistance to Ukraine, although Kyiv has been asking for them to be delivered for 2 months already. Washington fears that such drones may end up in the hands of the Russians and Moscow will study them
Technology
if the Armed Forces of Ukraine are defeated by the Armed Forces of the Russian Federation. In turn, the manufacturer of these UAVs, the American company General Atomics (part of General Dynamics Corporation), promised that if the delivery is approved, it will teach Ukrainian military personnel to use them in 5 weeks under an accelerated program.
According to the publication of the American newspaper Wall Street Journal, military-analytical structures advocate the provision of such UAVs to Kyiv and actively criticize Biden's caution. For example, the American Institute for the Study of War (ISW), which operates through grants and donations from major defense firms, including General Dynamics Corporation, is doing this. Analysts worry that Ukraine's UAV fleet has been severely depleted, while Russia is building up its unmanned aircraft capabilities.
On July 22, the US administration approved the transfer to Ukraine of 580 Phoenix Ghost loitering ammunition (kamikaze drones), 36 thousand artillery shells, 4 HIMARS units and their ammunition for a total of $ 175 million at the expense of Pentagon resources.