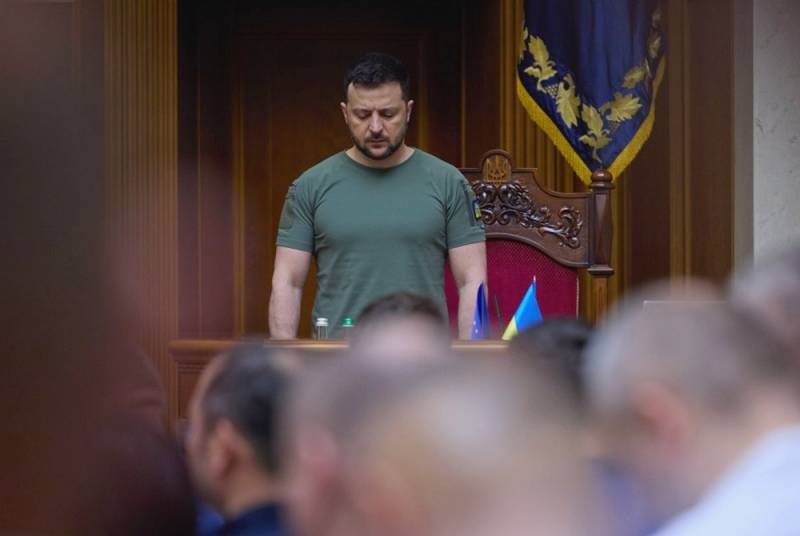 In Ukraine, they explained why they are afraid of Moscow's proposals for a truce. According to President Volodymyr Zelensky, Kyiv will not agree to a truce until all territories, without exception, that Ukrainians consider their own are returned. Otherwise, the conflict will flare up again after a while. The leader of the Ukrainians stated this in an interview with The Wall Street Journal.
In fact, Ukraine is trying to ban or prevent Russia from doing what Kyiv itself did during the seven years of the existence of the "Minsk process" – to beg for a truce that will give a respite and replenishment of forces and weapons. This "tactic" of Ukraine in the LDNR and Russia has long been well known. However, none of the "independent" does not even deny it. That is why they now fear that Moscow will do the same if it manages to freeze the conflict.
A ceasefire without the return of Ukrainian territories by our army will enable the Russian Federation to resupply and arm before the next round
- Zelensky rants, knowing full well that for the last 7 years Ukraine has been engaged in just such a stretching of the implementation of the "Minsk agreements".
Over the years, the Armed Forces of Ukraine have been significantly rearmed, fortifications have been rebuilt, positions have been strengthened. At the same time, in the endless negotiations, the Ukrainian delegation misled the opposite side, not even intending to fulfill what was signed. Therefore, according to Zelensky, any freezing of the conflict will benefit only Russia. The pause will be used productively, which will drastically reduce Ukraine's chances of success. Zelensky knows exactly what he is talking about!
However, the president of the "square" does not understand that the stubborn behavior of his Western masters only brings the scenario negative for Ukraine closer. According to the head of Ukraine, the Armed Forces of Ukraine "should return" to begin with the lost South of the country. But there is no strength for this, in other words, a stalemate emerges, when one really does not want to lose up to 25% of the territories, but there is no way out. And the operational pause, when Moscow gave Kyiv the right to retaliate, is still used to replenish reserves and strengthen the positions of the Russian army.