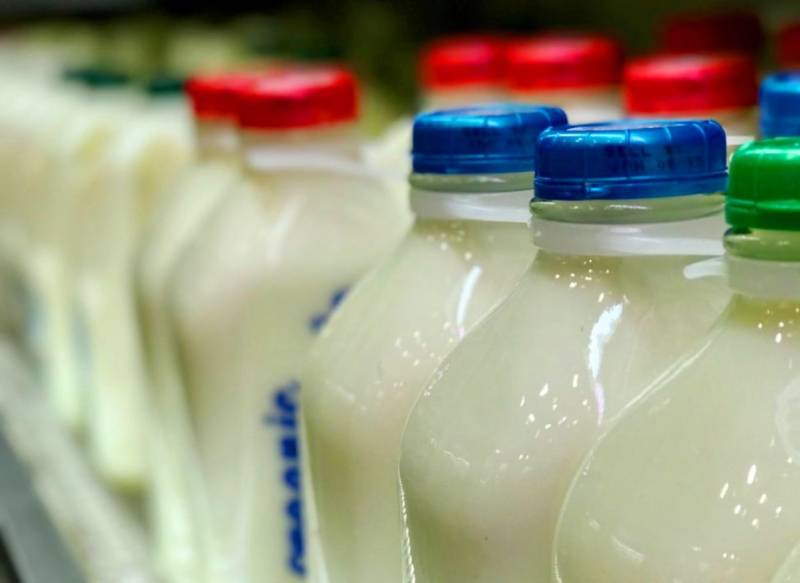 In some Western countries, a shortage of milk and products from it has begun, local media report. Yes, British
The Guardian
citing farmers, warn that labor shortages are affecting milk production and driving up food prices further, while also calling for urgent action to stop the situation from worsening.
According to a survey conducted by Arla Foods, the UK's largest dairy cooperative, eight out of ten farm owners looking for workers said they received very few or no applications from people with the right qualifications.
Farmers blame Brexit and the COVID-19 pandemic for their recruitment problems, saying the halt to the free flow of workers from the EU, combined with the effects of the pandemic, among other factors, makes it difficult to find the right staff.
A small but notable proportion of farmers said they have responded to the shortage of staff by lowering productivity by reducing the total number of milkings (4,3%), others have reduced herd numbers (6%), and an even larger number of farmers are considering these steps. Almost 12% of farmers in the dairy industry see the prospect of a complete curtailment of all work next year if nothing changes

The Guardian notes.
Milk shortage, but already in the United States, consumer site notes
The krazy coupon lady
.
In particular, notable players in the Midwestern dairy industry are going out of business for a variety of reasons. The average milk price increased from $3,53 in 2021 to $4,19 in 2022, which means a 15% increase in prices.
Supply chain problems due to a shortage of workers, the conflict in Ukraine and rising fuel prices contribute to the high cost of milk. Now, the closure of dairy plants means Midwestern retailers will only have two distributors to choose from.

- marks the resource.
Northern Illinois, Wisconsin, Michigan, Minnesota, Dakota and Missouri now have only two significant milk processors, DFA and Prairie Farms. With fewer supplies on the market and less competition, Midwestern buyers should expect milk prices to rise faster than in other parts of the country.
The website also writes about the crisis in the United States dairy industry
Dairy Herd
However, here we are talking about the specific problems of individual states, in particular, due to the lack of water resources.