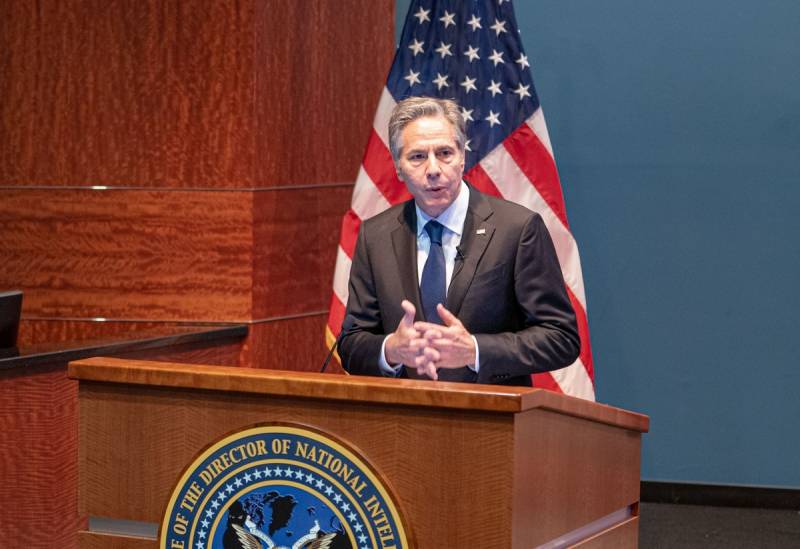 In the United States, they wanted to pass a bill recognizing Russia as a "sponsor of terrorism" without a preliminary expert assessment. More precisely, one of the branches of power, the legislative one, requires such a step from the executive branch. However, the Foreign Ministry is in no hurry, regarding it as harmful to the United States itself. American experts also agree with this position, talking about the harm for Washington from giving the Russian Federation this status. This is written by the information resource Responsible Statescraft.
This responsible and irreversible step will make doing business with Russian companies as difficult as possible. This is especially true of those legal entities that provide gas and food to American allies in Europe.
- directly stated in the publication of the resource.
It is also indicated that US Secretary of State Anthony Blinken is aware of the consequences of such a step and is in no hurry to take it, although the Speaker of the House of Representatives Nancy Pelosi requires the State Department to do this as soon as possible. Otherwise, Parliament will "do it on its own". As a result, international cooperation with the Russian Federation may be limited, the exchange of dual-use goods may be stopped, etc. But, as mentioned above, the United States and its allies will suffer more.
Perhaps some
policy
They do not understand that if the act is adopted, the European Union will be the first to suffer. Energy and
economic
crises in the EU after artificially granting the status of a pariah to the Russian Federation will seem mere trifles - the problems will only begin, experts warned.
The status of a terrorist state will not affect Russia's behavior in domestic and foreign policy, Moscow's assistance to Donbass, but millions of people in Europe will suffer
- writes the edition.
In addition, experts insist that America's aggressive behavior in the international arena, unleashing wars and conflicts makes Washington's practice of recognizing states "objectionable" (sponsors of terrorism) unworthy of criticism, immoral.
So far, the US State Department has managed to sidestep the topic, which is uncomfortable for the allies, but Pelosi, indefatigable in his Russophobia, continues to "pedal" it in relation to Russia. A decision (positive or negative) must be made soon. In fact, legislators have put Secretary Blinken up against the wall with a difficult choice.