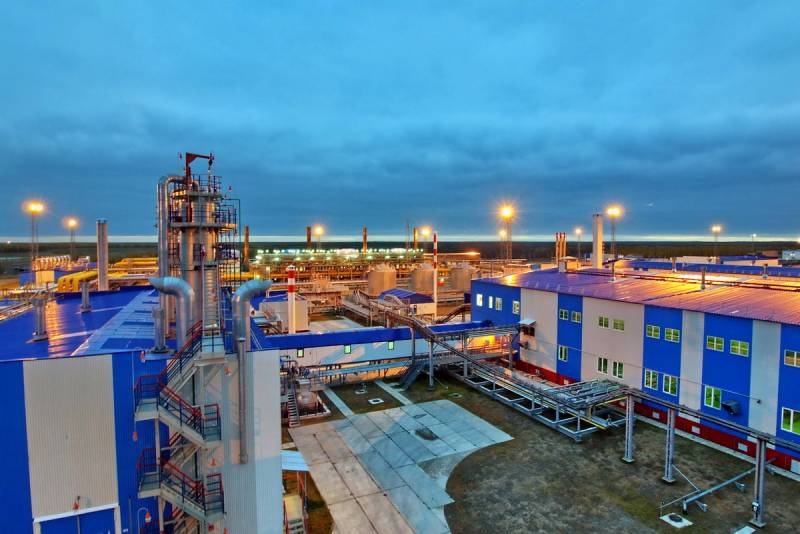 The restoration of gas flow through Nord Stream has caused a sigh of relief in Europe, especially in Germany, even though the pipeline is far from operating at full capacity. However, this planned action is perceived in the EU not as Russia's integrity and responsibility for its words and actions, but as weakness. Foreign analysts believe that Russian President Vladimir Putin was simply afraid to burn
political
и
economic
bridges with western markets. However, he will not let go of the "gas lever", they are sure in Europe.
Simply put, the planned launch of Nord Stream was regarded as an intermediate victory for Europe. Now Brussels' immediate plan is to buy time to build LNG terminals and get more pipeline gas from Azerbaijan and Norway. About this writes the German edition of Deutsche Welle.
In fact, nothing has changed, we were given only a temporary respite, we must endure and fill the storage for the winter
- writes the edition.
The danger of a complete shutdown of the Baltic gas pipeline still exists: for such a goal, as the West believes, Russia can allegedly come up with any excuse, especially since the turbine, which could increase the throughput of the pipeline, is "stuck" in Germany. However, Berlin blames Russia for this situation, which refuses to accept the unit without documents.
The authors of DW are confident that the current difficult situation with Nord Stream has pleased and brought good
news
Europeans. We are talking about the fact that this summer the Russian Federation itself arranged for Europe a kind of gas embargo, reducing supplies to all export destinations. According to German observers, in this way Moscow has taught Europe to save money and do without Russian gas, and by its own actions hastened the end of the monopoly.
Plans for the redistribution of raw materials, measures in case of force majeure, emergency situations were developed in a short time. That is, the development of everything that did not exist before accelerated. For years, not a single document has been adopted, not a single event has been carried out on this problem, now all this is there, created in a short time.
As DW writes, with such a pace, the "lever of influence" and "blackmail" will soon simply disappear from the Russian Federation. According to the new plan, the full independence of the EU from gas from Russia should come in 2024 (at the beginning of the year it was assumed that no earlier than 2030). So far, it is necessary to achieve the filling of underground storage facilities to the required level, which will be extremely difficult to do in the face of a tough geopolitical struggle.