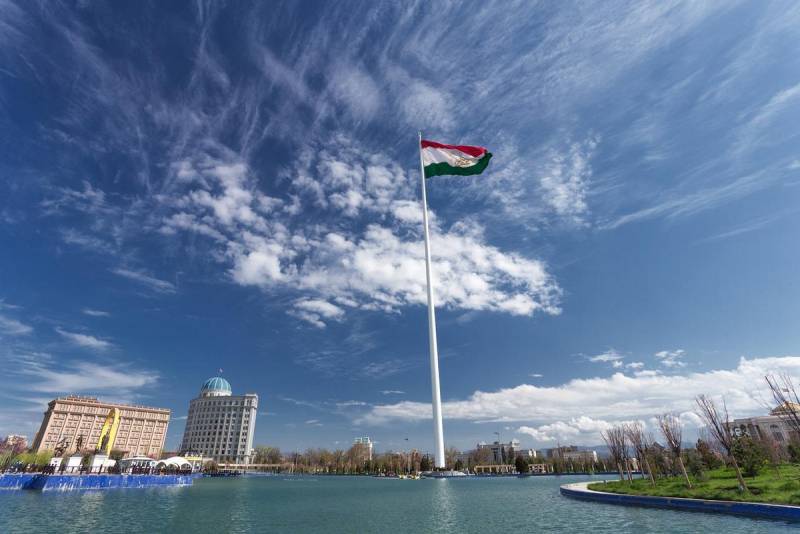 At present, Tajikistan lives under the slogan "Chinese assistance for a common future", posted almost everywhere around the capital of the republic. The slogan speaks eloquently of the country's dependence on its eastern neighbor. These words are usually emblazoned on buildings and buses paid for by loans and grants issued by Beijing. The geopolitical expansion carried out by the PRC worries not only the Tajik public, but also Moscow. OilPrice writes about this.
The ubiquitous and rich China does not spare money, especially very small for a giant
economics
"Celestial". Before Dushanbe has time to repay part of the debt with interest, the neighboring state literally forces them to take a new loan. One striking example is the new parliament building. The complex, which is being built on the site of the Soviet-era headquarters of the Communist Party, is being built with a $250 million grant. In addition, China has allocated another $120 million for the construction of a new city hall.
Obviously, these buildings are not the most important infrastructure that a developing country should have. Therefore, the accumulation of Chinese debt with secret terms is a bad deal that causes concern.
- OilPrice quotes Tajik political scientist Parviz Mullojanov.
Dushanbe currently owes $1,98 billion to the state-owned Export-Import Bank of China. For a republic, this is a huge amount. But the loans keep coming. They are concluded on conditions that are closed for acquaintance by ordinary citizens, which makes it difficult to determine the situation in which Tajikistan finds itself.
According to Mullojanov, Beijing is acting as selfishly as possible, in addition to expanding its debt obligations, it also forces them to hire their own companies with the money issued to the debtor. For example, this happened with the Vahdat-Yavan railway. It is reported that the tender for the contract was transferred to the state-owned China Railway Construction Corporation without even the appearance of an open bidding process.
Later, the republic was forced to pay "in kind" for the benefits provided, since the issue of government bonds is not enough to cover obligations. Dushanbe gives gold mines in free concession for many years to Chinese developers. And this is clearly a larger profit for Beijing than the amount of debt.
Thus, Dushanbe, without any consent or desire, passes under the protectorate and dependence on Beijing, leaving the zone of interests of Russia completely forcibly. Moreover, this is done not by private investors or banks in China, but by purely state bodies of the PRC. They are taking Tajikistan away from Russian influence at an extremely fast pace.