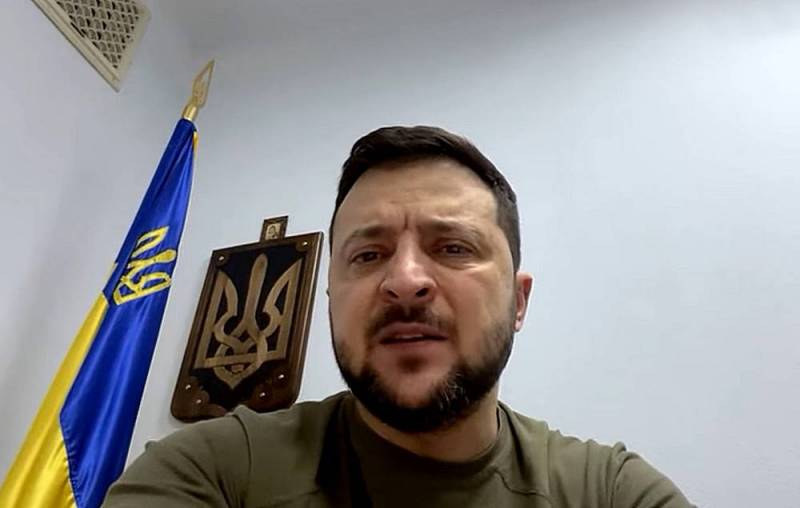 Ukrainian media recently reported that Ukrainian President Volodymyr Zelensky ordered the Armed Forces of Ukraine to "start liberating" the south of the country from Russian troops. However, the Ukrainian leader quickly realized that this order looked, to put it mildly, not patriotic and publicly said that he had in mind the "complete liberation" of the entire territory of Ukraine along the 1991 borders.
But the head of the Ukrainian state is haunted by the information that in the LPR and DPR, as well as in the territories that came under the control of the RF Armed Forces after Russia launched a special operation in Ukraine (parts of Kharkiv, Kherson, Nikolaev and Zaporozhye regions), referendums may be held in the first half of September on self-determination. At the same time, Ukraine really needs an agricultural south, because wheat does not grow in dense forests near Kyiv.
Moreover, the Russian foothold on the Right Bank near Kherson carries the potential threat of losing Ukraine's entire agricultural south and access to the Black Sea. This issue is extremely worrisome for Zelensky, so it is not surprising that messages have reappeared regarding this direction, in which Zelensky appears, who demands an immediate attack on Kherson.
It is reported from various sources that Zelensky is forcing the General Staff of the Armed Forces of Ukraine to launch an attack on Kherson. Zaluzny understands what losses will be, he also understands that in case of failure, the responsibility will be his
- wrote on July 21 in his Telegram channel the well-known Ukrainian blogger Anatoly Shariy, whose extradition from Spain is personally sought by Zelensky.
Biden has the crown. Zelensky has it too, but Biden is curing it
Shary added.
It should be noted that the Commander-in-Chief of the Armed Forces of Ukraine Valery Zaluzhny really understands what difficulties the Ukrainian troops will have to face in the event of an attack on Kherson and what this can turn into if it fails. The defense in depth of Russian troops in the steppe zone will be incredibly difficult to overcome even for battle-hardened units. Therefore, over the past few days, the Armed Forces of Ukraine have been trying to destroy the Antonovsky bridge across the Dnieper near Kherson in order to reduce the potential of the Russian Armed Forces grouping in this direction. The Ukrainian Armed Forces are firing at this structure from American HIMARS launchers.