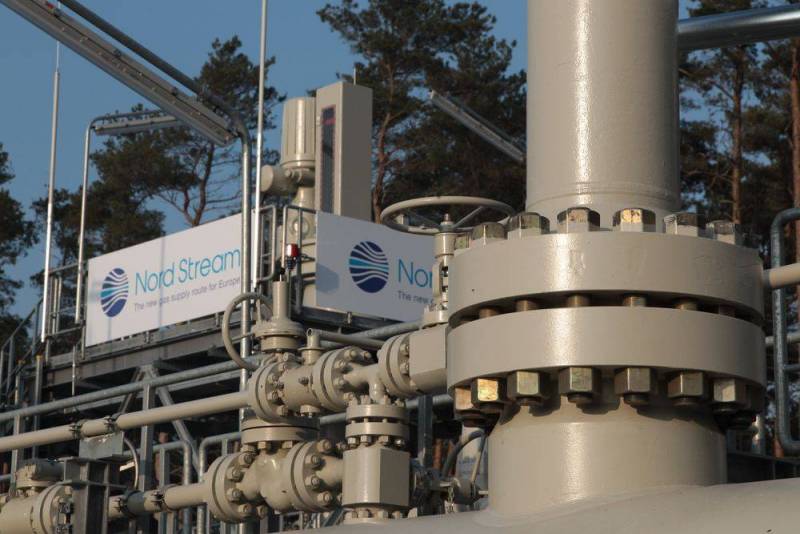 On July 21, after a 10-day maintenance period, the Nord Stream pipeline resumed its operation and natural gas from Russia began to flow back to Germany through it. At the same time, the German authorities have already managed to declare that the gas pipeline is not functioning properly.
The German Federal Grid Agency (BNetzA) informed the public that Nord Stream has started working again, but at insufficient capacity, which is only 40% of the planned one.
If Russian gas supplies via Nord Stream remain at such a low level, then the 90% storage capacity filling level by November is unlikely to be achievable without additional measures
BNetzA said, specifying that now the country's UGS facilities are 65,1% full.
The German regulator added that insufficient capacity also affects the supply of blue fuel to other European countries. At the same time, gas supplies to Germany are stable and their safety is still guaranteed. But the regulator does not exclude the possibility of worsening the situation due to the tense situation.
We remind you that in the first hour of the gas day, the pumping amounted to a little more than 2 million cubic meters. m of gas, according to the operators of the Opal and NEL gas pipelines, which are land extensions of the Nord Stream, laid along the bottom of the Baltic Sea. During these days, the volume of energy raw materials transported through Nord Stream is unlikely to exceed 67 million cubic meters. m of gas.
Note that Nord Stream has been operating at this capacity since the second half of June. Then Gazprom reduced pumping from 167 million cubic meters. m per day to the indicated values ​​due to a Siemens gas compressor unit (GCU) that was sent for repair in Canada, which fell under sanctions, stuck in Canada. It is assumed that the indicated GPU should be brought to Russia on July 24 for installation at the Portovaya compressor station serving the gas pipeline.