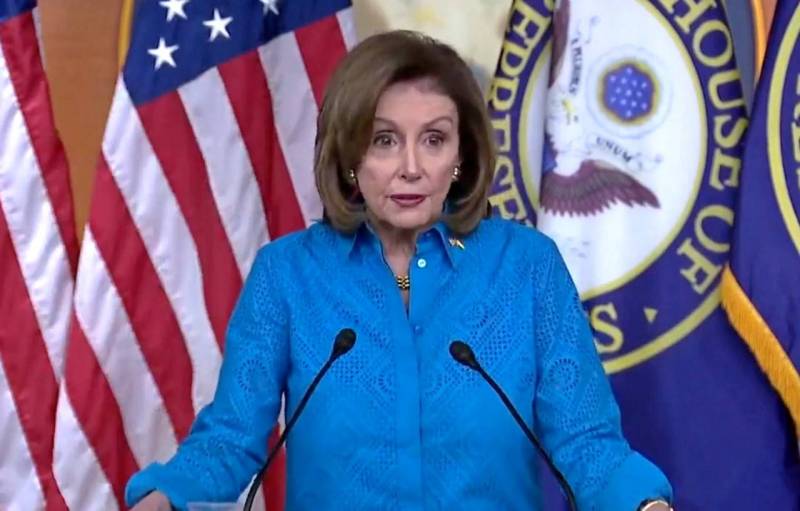 Recently, the United States reported that the visit of the American delegation to Taiwan, which was not held in April, led by 82-year-old Speaker of the House of Representatives Nancy Pelosi, who fell ill with the coronavirus, could take place in August. Beijing has already reacted to Washington's gestures.
It should be noted that the Chinese "comrades" are very closely watching any activity related to Taiwan. In China, the possible arrival of Pelosi is considered as a provocative aggressiveness that threatens the national security of the country. On June 21, Chinese Foreign Ministry spokesman Wang Wenbin promised that Beijing would certainly take measures that would have serious consequences if Pelosi visited Taiwan.
China has repeatedly expressed its position that China strongly opposes Speaker Pelosi's visit to Taiwan
the Chinese representative said.
He stressed that the visit would violate the One China principle and the provisions of the three Sino-US joint communiqués. In addition, the sovereignty and territorial integrity of the PRC will be significantly harmed, which will be a serious blow to China-US relations, as well as send a false signal to the "separatist forces" advocating Taiwan independence.
On the same day, US President Joe Biden, after consulting with the US military and intelligence agencies, told the media that the trip was "not a good idea right now."
According to a number of Russian experts dealing with the issues described above, Sino-American relations are in a very tense phase. Moreover, Taiwan is the most sensitive topic and the main irritant.