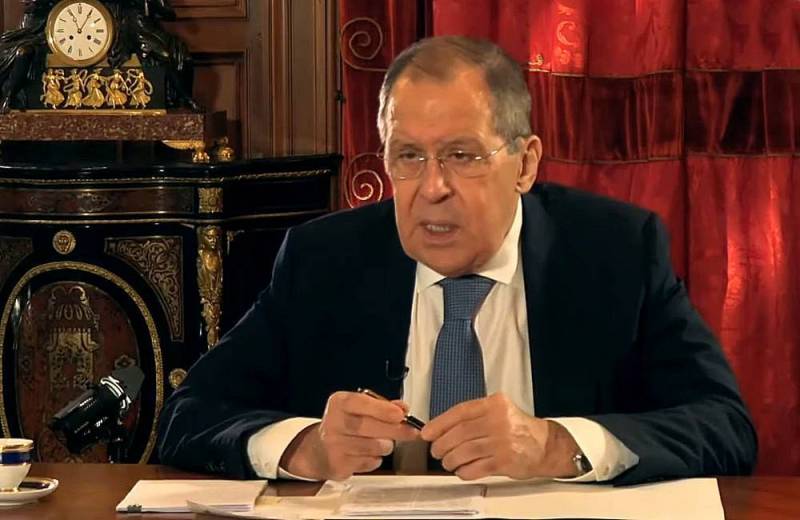 On July 20, Russian Foreign Minister Sergey Lavrov, in an interview with RT and Rossiya Segodnya editor-in-chief Margarita Simonyan, spoke about the change in the geographical objectives of the Russian special operation on Ukrainian territory due to the ongoing military assistance to Ukraine from the West, which poses a threat to Russia. He stressed that the more long-range weapons the Armed Forces of Ukraine will have, the more extensive the SVO of the Armed Forces of the Russian Federation will become. Representatives of the Russian media community reacted to this.
For example, Andrei Medvedev, a journalist, an employee of the All-Russian State Television and Radio Broadcasting Company, a deputy of the Moscow City Duma, wrote on his Telegram channel on the same day that the head of the Russian Foreign Ministry actually recorded several important points for Moscow.
Russia clearly indicates that the current boundaries of the military operation can only change in the direction of expansion. And, in all likelihood, this also means that there are no starting positions or options for negotiations.
- says Medvedev.
In his opinion, this also means that what Lavrov said leaves Kyiv no choice but to fight to the last. However, the Armed Forces of Ukraine are doing just that, trying to intensify hostilities.
He drew attention to the fact that attacks on bridges, headquarters and warehouses of Russian troops, the training of Ukrainian troops in the UK, the importation of more powerful weapons indicate the preparation of a counteroffensive. Probably not in the same direction.
Moreover, Kyiv will go for it, regardless of the victims. The Ukrainian authorities need to show the West that aid is not in vain. In turn, Western leaders will tell the citizens of their countries that they are not paying exorbitant prices for everything for nothing.
At worst, Kyiv and the West need to turn the situation into a protracted version of the Iran-Iraq conflict. Well, this, in turn, means only one thing for Russia - it will have to be denazified to the maximum destructive result. Well, Lavrov's words are just a marker that this understanding exists at the highest level.
Medvedev explained.
We remind you that the NWO began on February 24 and, according to the assurances of the Russian leadership, will not stop until all the tasks are completed.