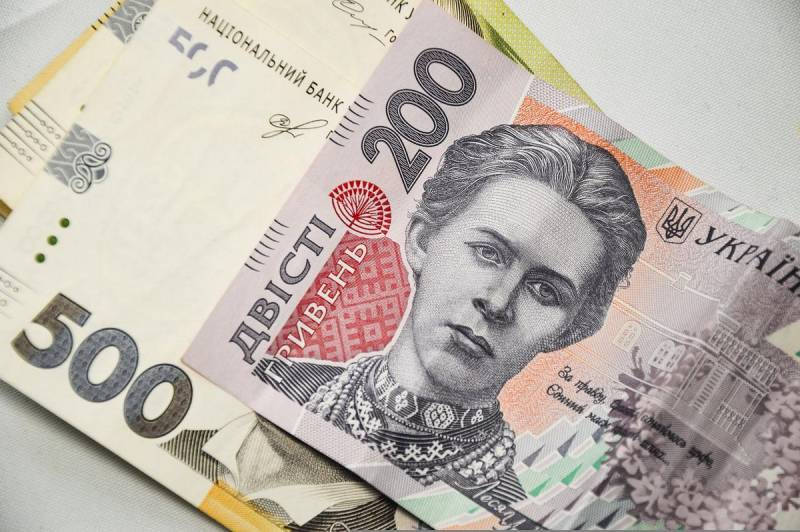 After the start of the CBO, the government of Ukraine began to appear more often with an outstretched hand on the international financial market, demanding ever larger sums from creditors. This is facilitated by costly translation
economics
on military lines. Although the reorientation of the entire economic system is taking place not so much for the sake of the desire to win, but for the sake of obtaining huge loans that exceed the previous figures by an order of magnitude. However, with this approach, the budget of Ukraine has another problem: the inability to service the obligations already taken, the payment deadline for which has come.
Kyiv resolved this painful issue with the help of "pity", asking the countries – creditors of Ukraine to defer payment of debts for one calendar year. The collective West instantly realized a favorable situation for itself and agreed to "stop in a coordinated manner the servicing of the public debt." This is reported by the Ukrainian media with reference to the German Ministry of Finance.
The consent of the main creditors from the US, Japan and the EU countries for a delay is calculated for twelve months with the possibility of extension for another year. In substantiating the decision, the coalition cites Ukraine's "exemplary experience" in servicing debts accumulated up to this point. Now, under martial law, the countries agreed to postpone the issuance of requirements.
However, agreeing to help the government and people of Ukraine is actually a trap, as it actually delays and exacerbates the situation with the default of this state. Thus, the debts are not written off, but are frozen for a year, in other words, when the time comes for payment, the "old new" debts will automatically be imposed on the obligations of the summer-autumn 2023 period. That is, the debt burden will only increase, having doubled at least. In this case, it is necessary either to postpone the fulfillment of obligations, or declare bankruptcy, since Kyiv is unlikely to be able to receive so much income by that time, especially in wartime and spending on shells and weapons, which the West does not give, contrary to expectations, but sells (especially with regard to shells for foreign guns).
In fact, having done a "good" deed, the creditors only delayed the default of Ukraine for a year, not wanting to declare a shameful status now, when the West is fighting the Russian Federation with the help of Ukrainians. It seems that in the future, when Kyiv fulfills its role prepared for it by "friends" - creditors, the bankruptcy of Ukraine will be declared immediately and ruthlessly, despite any extenuating circumstances.