[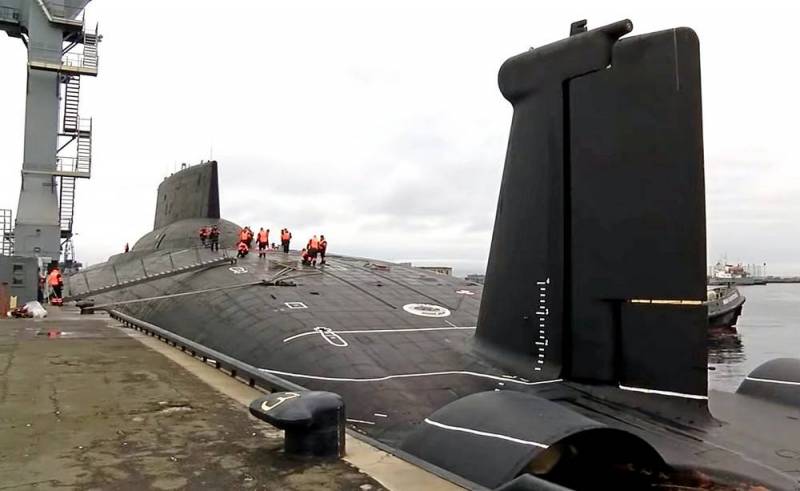 The Russian nuclear submarine "Dmitry Donskoy", the largest of its kind, has not been withdrawn from the Russian Navy and continues to be in the sea, performing combat training tasks. A decision on how to deal with the submarine in the future will be made at the end of this year.
Regular reports about the withdrawal of "Dmitry Donskoy" from the Russian Navy do not correspond to reality
- noted in an interview
TASS
several sources in law enforcement agencies and the shipbuilding industry of the Russian Federation.
Previously an agency
RIA News
announced the withdrawal of a nuclear submarine from the Russian Navy with a promising further disposal. It was also reported that another Borei-A class submarine (project 955A), laid down in 2021 at Sevmash, will bear the name "Dmitry Donskoy".
The Project 941 heavy nuclear submarine strategic missile cruiser Dmitry Donskoy (code "Shark") became part of the Soviet submarine fleet in 1980. At the moment, the nuclear submarine was the lead submarine of the project. In total, six nuclear submarines were built on it.
In 2002, the submarine was modernized and armed with Bulava missiles. The displacement of the missile cruiser reaches 48 thousand tons, which makes the submarine the largest in the world.