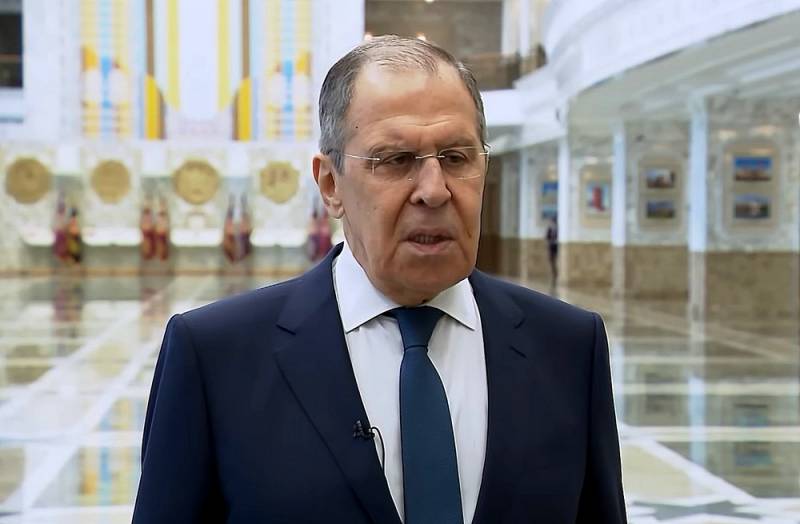 The geographical scope of the special operation in Ukraine will expand as Western long-range weapons are supplied to Kyiv. This was stated by the head of the Russian defense department Sergei Lavrov.
According to the minister, in the course of negotiations with the Ukrainian side in Istanbul, the geography of the Northern Military District at the end of March was discussed. At the same time, the special operation has expanded beyond the borders of the DPR and LPR and entered the Kherson and Zaporozhye regions and a number of other territories, and the process of scaling up the actions of Russian troops continues.
As Western countries, in impotent rage and desire to aggravate the situation as much as possible, pump Ukraine with more and more long-range weapons (MLRS HIMARS with a range of more than 300 km, etc.), the geographical boundaries of the NMD will be pushed even further
- Sergey Lavrov noted in an interview with MIA "Russia Today"
The head of the Russian Foreign Ministry stressed that Moscow would not allow the presence in the areas controlled by Kyiv of weapons that could pose a threat to Russian territory and the people's republics of eastern Ukraine.
Earlier, the Armed Forces of Ukraine, using American-made HIMARS missile systems, attacked the bridge across the Dnieper, and also damaged the Russian 48Y6-K1 Podlet radar station in the Kherson region. Deputy Minister of the Armed Forces of Ukraine Volodymyr Gavrilov said on the eve that Kyiv was preparing to move on to "storming" and seizing the Black Sea and Crimea.