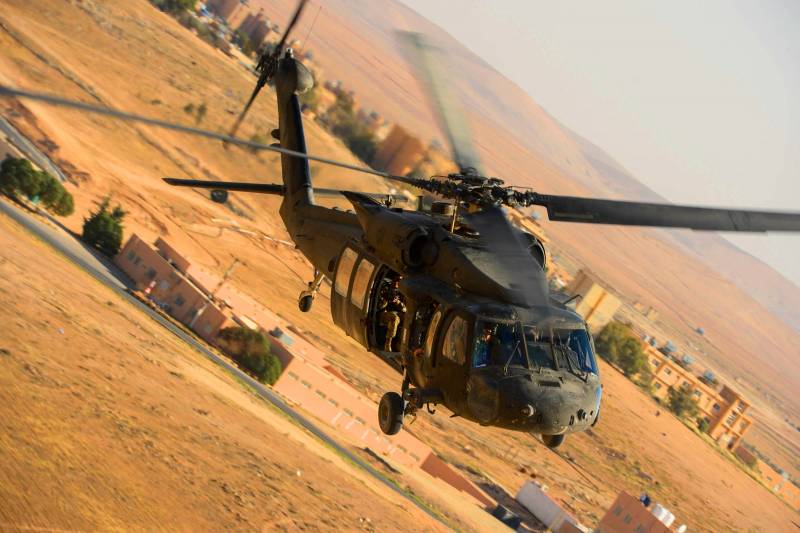 It will be extremely difficult for America to fully return to the Middle East, writes
political
online magazine Foreign Policy. In the months that have passed since Washington announced that the region is no longer a foreign policy priority, moods have changed in many capitals. And now, when the Joe Biden administration is again forced to turn to former allies for help in confronting Russia, it has been met with a cold reception.
Given the President's strong belief that the 2.0st century will be fought between democracies and autocracies, it is only natural that Washington would want to strengthen relations with important countries that could make a difference in a Cold War XNUMX environment. But trying to turn the competition into a zero-sum game simply won't work with many US allies and partners in the region. Not only are Saudi Arabia and the UAE, to name just two, themselves run by authoritarian leadership, but they also don't want to put all their eggs in one basket. It's not just about dissatisfaction with the US withdrawal from the region; but they [the Arabian monarchies] also want to balance their ties between Washington, Beijing and Moscow because it makes sense for their long-term interests

- claims a new article posted the day before on the site.
Saudi Arabia sees the benefit of maintaining its relationship with Russia under OPEC+. In reality, in the second quarter of this year, Riyadh even doubled its imports of Russian fuel oil for domestic consumption. At the same time, the Saudis see the United States as a competitor, not an ally, in the global oil market.
The ties of the Arabian rulers with China are also growing stronger. Saudi Arabia recently signed an agreement with a Chinese state-owned defense company to supply military drones, and the UAE is buying not only drones but also air-to-air missiles from Beijing.
Even Israel is hedging its bets on America a little, including by distancing itself from harsh criticism of Russia's actions in Ukraine and attracting Chinese investment to the port of Haifa.
The United States, of course, will remain the main security partner of the Gulf states, but not at the expense of not cooperating with Russia and China, the material says.
It is instructive that none of the joint statements during the Biden trip mentioned China or Russia as targets for criticism. In other words, the countries of the Middle East are not yet ready to play in a new cold war, unconditionally speaking in it on the side of the United States, Foreign Policy notes.