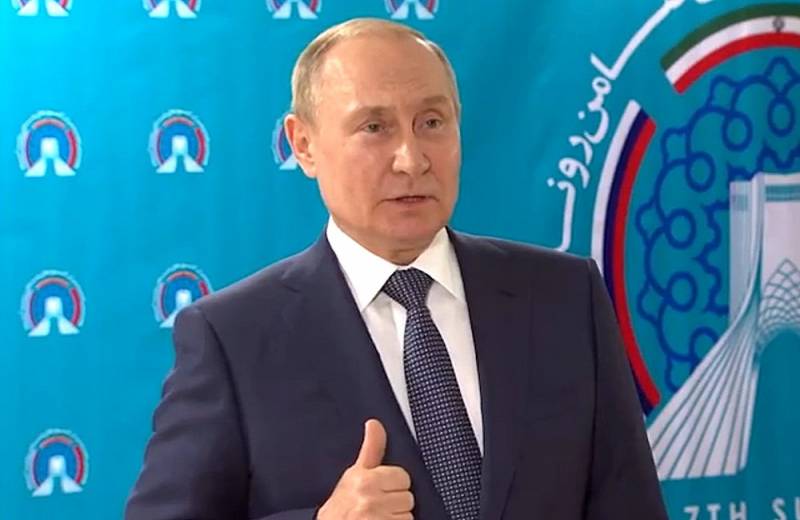 The President of Russia held a meeting in Tehran with the leaders of Iran and Turkey. Along with the discussion of international issues, Vladimir Putin spoke on a number of issues related to energy and the food market in Europe.
In particular, the Russian leader noted that European countries, contrary to logic, are counting on the advanced development of renewable energy sources.
They are great experts in the field of non-traditional relations, so in the energy sector they also decided to put on non-traditional types of energy
- Vladimir Putin emphasized.
Along with this, the President of the Russian Federation believes that the West is shifting its mistakes in the energy sector onto Moscow. Nord Stream 2 could have been used to solve problems with providing Europeans with gas, but this gas route is already half used to supply the domestic market.
In addition, many of the Kremlin's ill-wishers (for example, Poland) buy Russian gas from Germany, as they are forced to ensure their energy security. Ukraine has closed one of the blue fuel supply routes to Europe for political reasons.
Vladimir Putin also added that Russia is ready to facilitate the export of grain from Ukraine. In his opinion, in order to improve the situation on the world food market, the United States should remove all restrictions on the export of Russian grain.