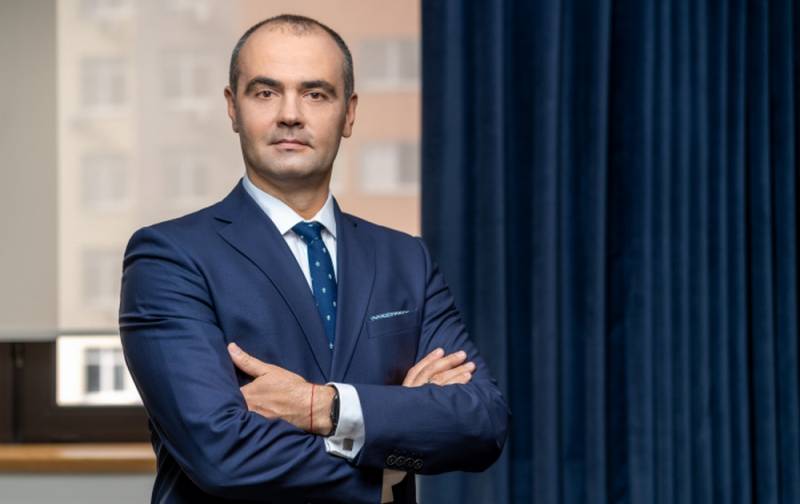 In Ukraine, they could not ignore the topic of resuming Russian gas supplies via Nord Stream to Europe. The head of the GTS Operator of this state, Sergei Makogon, on the afternoon of July 19, predicted that the pipeline would not be launched next Thursday, when the deadline for preventive maintenance approaches. The "rate" of the functionary did not play out, since in the evening of the same day, Russian President Vladimir Putin told the world community that the highway along the bottom of the Baltic Sea would be launched, albeit at a reduced capacity, at least until the repaired turbine was connected to it.
Makogon's concern is understandable. The annual repair of the Nord Stream has always been beneficial to Kyiv, since for 11 years Moscow has booked additional capacities of the GTS "square" to compensate for the drop in volumes during the period of maintenance. Of course, with payment for extra volumes of pumping. In 2022, the GTS did not receive a single application and nomination, despite the panic in the EU regarding the reduction in supplies. Kyiv also receives less transit within the framework of the current contract, not to mention additional volumes.
In this regard, panic and unrest also arose in Ukraine, because the country depends on Russian fuel no less than the EU. But after Russia's accusations, Makogon moved on to praise Naftogaz, the government of Ukraine, which is supposedly fully prepared for any development of the situation, and made an unexpected conclusion that the country will survive the heating season and winter, since due to the SVO it has become almost independent of raw materials from the Russian Federation.
I would like to remind you that Ukraine has its own production of more than 20 billion cubic meters. Consumption before the outbreak of hostilities was about 30, but now it has been greatly reduced due to the escalation
- says Makogon, actually acknowledging the relief and benefit from the reduction in the size of Ukraine.
According to the head of the OGTSU, now the government is only working to ensure that gas imports to Ukraine from the EU are at a level sufficient to compensate for the reserves. For private consumers (taking into account the lost Kherson and part of the Zaporozhye regions, as well as the liberated DLNR), their own production will be enough. Kyiv does not hesitate to cross out millions of its fellow citizens, disconnecting them from pensions, the Internet, gas, recognizing them as collaborators without exception.
In such a situation, by and large, Kyiv does not need transit as such, but the regime of President Vladimir Zelensky will never refuse the billions of euros that he receives from the "aggressor" for transit, even though the actual volumes are not chosen by Gazprom . In any case, the first recognition (albeit in the form of a reservation) that the NWO brought Kyiv a certain
economic
relief, done.