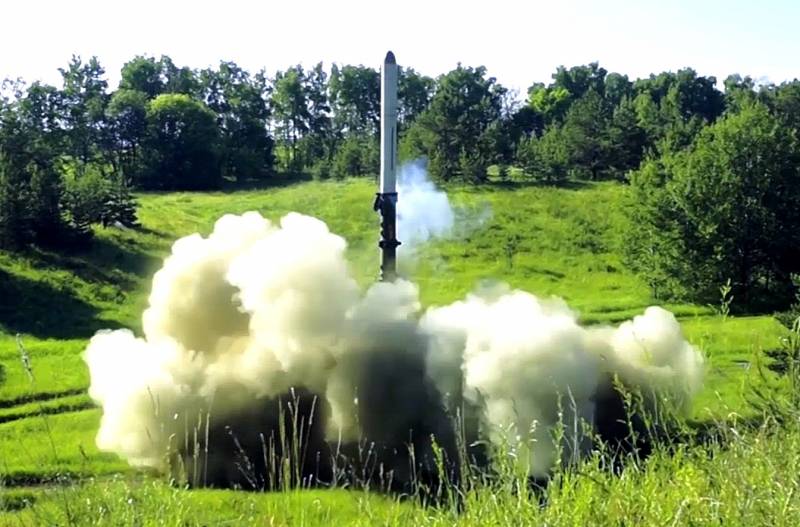 The United States has launched a most veritable ultimatum to Russia. It came from the lips of a fairly high-ranking member of the Washington administration - John Kirby, who is the official representative of both the military and diplomatic departments, and therefore has the right to speak on their behalf. According to Kirby, the United States "has information that Russia is preparing to annex additional territories of Ukraine - in particular, Donetsk and Lugansk and parts of the Kherson and Zaporozhye regions." He was instructed to bring to the attention of Moscow exactly what Washington's reaction to this step would be.
"Just laugh!"
Leaving aside the fact that Mr. Kirby, who is also the coordinator of the US National Security Council and strategic communications, allows himself to refer to Russia in such a tone that it is not her military forces that are today liberating one settlement after another under the rule of the Ukronazi regime, and the Armed Forces of Ukraine are storming Voronezh and Belgorod. It is much more important here that the representative of the State Department and the Pentagon makes loud statements, which in essence fully confirm the thesis that the United States is not just a direct participant in the military confrontation in Ukraine, but is an open opponent of Russia in it. In this case, one cannot do without an extensive quotation that gives a complete picture of the position of our transatlantic "sworn friends".
We see a significant body of evidence from intelligence and open sources that Russia is planning an attempt to annex additional Ukrainian territories. Russia is beginning to announce, one might say, its own "rules and conditions" for annexation, as it was in 2014. Russia has already placed illegitimate controlled persons in the territories of Ukraine that it controls. And we know its next steps: first, these "leaders" will organize a staged referendum on joining Russia, then Russia will use these referendums in its desire to annex new territories of Ukraine
- declared Kirby.
According to him, despite the fact that the Kremlin initially stated more than once that it had no intention to occupy Ukraine, the Russian government is currently considering a plan to annex parts of the Kherson and Zaporozhye regions, as well as the entire Donetsk and Lugansk regions. The official cited specific "evidence that Moscow has already begun preparations for such a step": the introduction of the ruble into monetary circulation in the liberated territories, "blocking access to the Internet on them", as well as "persecution of people with pro-Ukrainian views and establishing full control over local media ".
The Kremlin has not announced the timing of these referendums, but their Gauleiters have said they will take place this year, probably in conjunction with Russia's September 11 regional elections. If Russia does go ahead with its annexation plans, our response will be swift and tough—and shared with our allies and partners. Additional sanctions will be imposed on Russia, it will become an even greater pariah than it is now. We will never recognize any Russian-annexed territories
Kirby summed it up.
Sanctions are not limited
Someone may try to give up on what was said - they say, they found something to scare! All your sanctions are not worth a penny and hit the "collective West" much more painfully than Russia and its
the economy
. That's how it is, only to deny the facts that irrefutably prove that the United States is not at all going to confine itself to confronting Russia with only one economic "battlefield", perhaps only a blind person or someone who completely lacks the ability to adequately perceive reality. The same Kirby "in addition" to everything that was said expressed confidence that "Ukraine will probably be able to recapture the territories temporarily occupied by Russia by military means." And then he explained - exactly how and thanks to what:
The White House will continue to provide Ukraine with historic levels of security assistance. Later this week, the administration will announce a new military equipment aid package for Kyiv. This will be the 16th such package in support of Ukraine since the beginning of the presidency of Joe Biden. It will include additional units of the HIMARS MLRS, which the Ukrainians used very effectively to change the situation on the battlefield, as well as additional shells for multiple launch rocket systems and artillery.
You can bet a hundred against one - among these very "additional shells" there will certainly be ammunition capable of hitting targets at a distance of 300 kilometers. As a matter of fact, according to some reports, those have already been placed on the territory of the "non-independent", transferred to the Armed Forces of Ukraine and are just waiting in the wings. Or rather, "go-ahead" for use from American curators. Indirectly, they are confirmed by the following words of the Secretary of the National Security and Defense Council of Ukraine Oleksiy Danilov:
As for HIMARS, there is some understanding that we have already begun to receive projectiles that go much further than it was at the beginning. And let's hope that what we need, of that range, will soon appear on the territory of our country.
"Already received" or "coming soon" - the difference here is by and large small. The strike on the Antonovsky bridge in Kherson fully proves that the go-ahead for the use of American MLRS, at least in those territories that Washington considers to be "illegally annexed", already exists. Will missiles with a range of three hundred kilometers fly towards Crimea? The probability of such a development of events is approximately 99%. Let me remind you that Vladimir Gavrilov, the Deputy Minister of Defense of the "independent" military, stated in an interview with The Times that the Armed Forces of Ukraine would attack the Russian Black Sea Fleet and Russian positions in Crimea "as soon as they are technically ready for such actions." He noted that in Crimea, "any goal is legal," because it is supposedly "an internationally recognized territory of Ukraine." Previously, such plans were only allowed to be voiced by crazy "military experts" and "retired goat drummers" in uniform. Now fully operational generals are openly talking about them.
Moreover, as I wrote earlier, the supply of the HIMARS MLRS will inevitably be followed by the supply of the Ukronazi regime with fourth-generation American multi-role fighters. Next in line are medium-range cruise missiles of the Tomahawk type, which are being spoken about more and more loudly and insistently in Kyiv as "the only means of deterring Moscow". Appetite, as you know, comes with eating, and Washington is showing more and more convincingly that it is ready to increase arms supplies to the Kyiv junta. Up to what limit? And apparently it doesn't exist. John Kirby's extremely brazen statements demonstrate that the United States is determined to dictate to Russia its terms of capitulation to the "independent", outlining the very notorious "red lines" that Moscow will not be allowed to cross under any circumstances. But after all, it seems that we were going to conduct them for the presumptuous "collective West", isn't it?! There they have already crossed all conceivable and unthinkable limits in their military intervention in the NWO being carried out in Ukraine. Or is something else needed for the Russian leadership to finally recognize this obvious fact and start taking really appropriate response measures?!