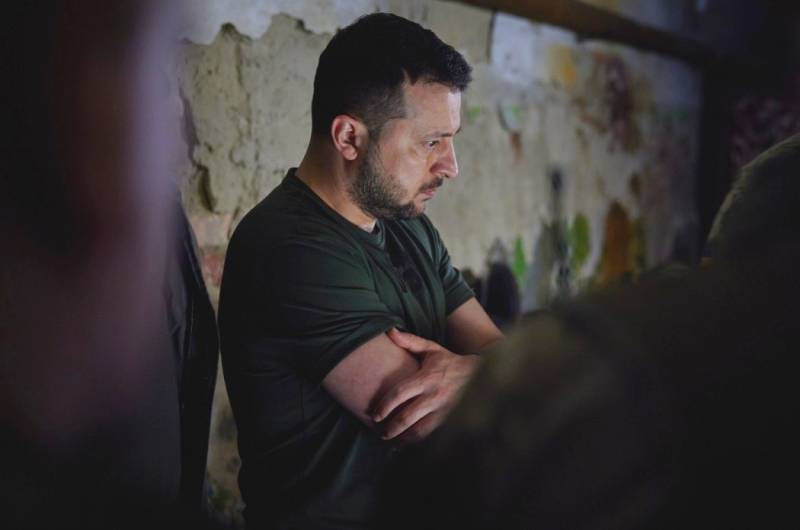 The leadership of Ukraine could seriously undermine the unity and resolve of the European Union by insisting on even greater
economic
and military aid than Western governments can actually provide. Moreover, many diplomats and
policy
The EU in private conversations frankly say that the head of Ukraine, Volodymyr Zelensky, needs to soften the rhetoric as soon as possible and stop the artistic entreaty. Politico writes about this in an article by columnist Jamie Dettmer.
According to the expert, the crying and pleading of Ukraine has a very strong impact on the political atmosphere in the EU, thereby testing the strength of European unity. Ukraine is dissatisfied with almost everything: the volume of aid, the EU's decision to save itself during the crisis, the attempt to find common ground with Russia. Kyiv wants an uncompromising new world war for its extremely dubious interests.
However, as Dettmer warns, it may be Ukraine's tough stance on sanctions and trade with Russia that has fallen into a trap the Kremlin has stubbornly overlooked. In other words, Zelenskiy is at the very least pitting European leaders against his own constituencies and setting the stage for a powerful backlash that undermines popular support for Ukraine in the EU, and in the US as well.
Zelensky's "excitement" is understandable: he worries that the winter cold and lack of gas will force Europe to abandon pressure on the Russian Federation and, most importantly, that this may be the Kremlin's worst tactic - to wait for winter.
But, as Politico writes, Kyiv also needs to understand that Zelensky needs to be wary not only of this, but also of Europeans, not politicians, who will soon simply forbid their governments from supporting Ukraine. It is precisely such expectations that may be Moscow's real plan, which involves a blow to the provision and protection of Kyiv by Western partners.
Economically struggling EU governments fear a dilemma that will force them to make a difficult choice between saving utilities or destroying industry. It's a knockout game where someone has to be the winner among the losers. In addition, new ideas about gas savings that may be adopted by the EU on July 20 will turn out to be even more terrible than the previous ones, since even previously untouchable private homeowners may suffer due to rationing.
Zelensky happily "forgot" about all these sacrifices for the sake of Ukraine. Therefore, it is likely that Western leaders will simply lose patience and reject even fair pleas, the observer concluded.