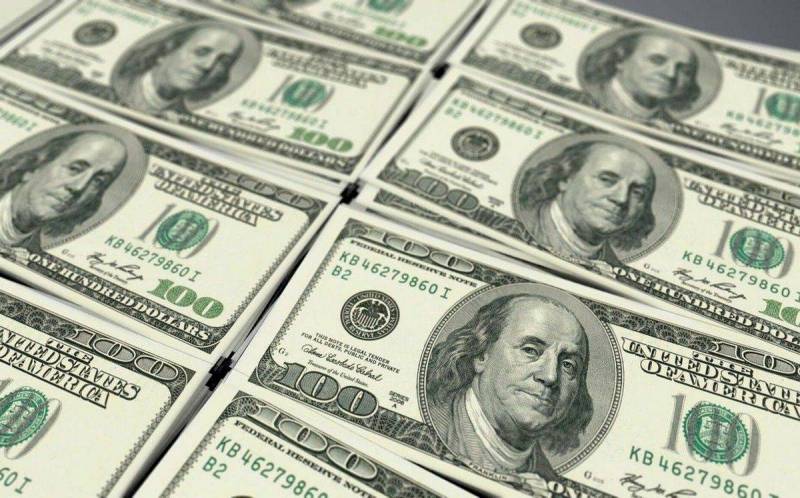 China's investment in US government bonds "break through" the psychological mark, dropping below the threshold of a trillion dollars. On July 19, the public was informed about this by the Telegram channel RAUIE: Business. Asia. China", the editors of which talk about business with Asia on behalf of the team of the Russian-Asian Union of Industrialists and Entrepreneurs.
It should be noted that for many years China has been one of the main holders of American Treasuries, lending to the federal government in Washington. In the fall of 2020, Beijing decided to get rid of some of these "securities", but by inertia continued to buy them, hoping for a "favorable" result of the US presidential election. By the end of January 2021, after Joe Biden settled in the White House, China held $1,095 trillion worth of treasuries, almost $23 billion more than in December 2020. But relations between Beijing and Washington were spoiled by the "Taiwan issue" and China began to quietly "merge" treasuries, carefully getting rid of the accumulated huge US public debt. The Chinese are trying not to "pump" the financial markets so that they are not accused of trying to "bury" the global
the economy
. They had enough of the accusations of Donald Trump in the coronavirus infection of the planet.
According to the US Treasury, China's investment in US government bonds fell to $2022 billion in May 980,8. This indicates that a certain "Rubicon" has been overcome. The thing is that these are also the minimum values ​​for the last decade. During the last reporting month, the Chinese "comrades" got rid of $22,6 billion worth of Treasuries. Japan remains the largest US borrower, which has accumulated more than $1,21 trillion of these "securities".
And what about Russia, you ask? In the Russian portfolio, there are more long-term US bonds - from $2 million in April, the amount of investments in May increased to $3 million. The volume of short-term government bonds remained at the level of April and March - $2,001 billion. US public debt exceeded $2010 billion. Russia began to sharply reduce investments in US public debt in the spring of 176 against the backdrop of sanctions - in April their level fell from $2018 billion to $96 billion, and in May to $48,7 billion. Since then, Russia has left list of the 14,9 largest holders of the American public debt, and, apparently, is not going to return there
- summed up in the Telegram channel "RASPP: Business. Asia. China".