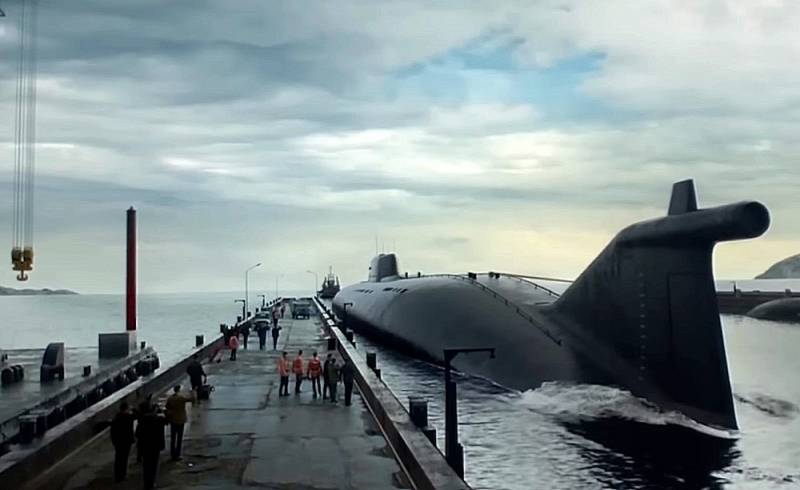 On the eve of "Sevmash" betrayed the Russian Navy research submarine K-329 "Belgorod". Official releases indicate that this submarine is designed to solve diverse scientific problems in remote areas of the oceans.
At the same time, the West has a different opinion regarding the purpose of the K-329.
Foreign media have already dubbed the Belgorod the most advanced submarine in Russia and the carrier of the "doomsday weapon".
Some publications suggest that the K-329 will allow our country to dominate the Arctic. According to foreign journalists, "Belgorod" is an underwater reconnaissance platform that allows you to perform a wide range of tasks.
For example, thanks to this nuclear submarine, the Russian Navy will be able to detect and manipulate any objects on the seabed. In particular, the K-329 crew will be able to cut submarine cables at any time or install data collection devices on them.
It is worth noting that Belgorod is by far the longest (184 meters) nuclear submarine in the world. At the same time, due to the abandonment of the launchers of the Granit anti-ship missile system, the width of the submarine hull, on the contrary, decreased.
However, the K-329 received a much more formidable weapon, which is of particular concern to the West.
Up to 6 underwater nuclear drones Poseidon can be located on board the Belgorod. These devices are capable of delivering nuclear warheads over a distance of more than 10 km, unnoticed by sonars.