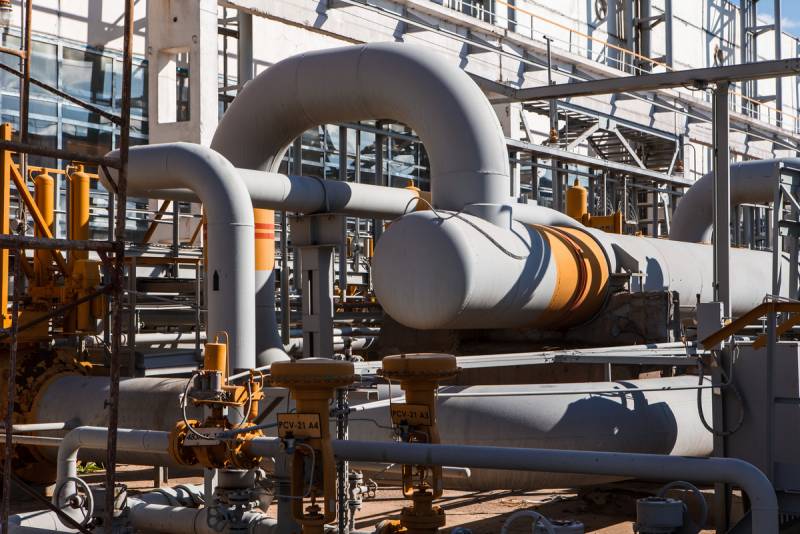 Europe needs to drastically cut its natural gas consumption over the next few months to prepare for a "long and harsh winter". The EU is making the mistake of relying only on non-Russian gas suppliers. This was stated by the head of the International Energy Agency (IEA) Fatih Birol, who published his arguments and reflections on the official website of the organization.
Birol's warning came as a heatwave exacerbated Europe's worst energy crisis in decades, leading to excessive demand for gas-fired generation to cool homes and businesses. Electricity generation is limited as warm air reduces the power of wind generators, rising water temperatures reduce the productivity of nuclear power plants, and falling river levels interrupt hydro generation.
The main and immediate step towards filling European UGS facilities to the required level before the onset of winter is to reduce the current consumption of raw materials in Europe and store the saved fuel in storage facilities. Some of this is already happening due to skyrocketing gas prices, but more effort is needed.
Birol recommends.
Significant additional cuts are needed to prepare Europe for the harsh winter ahead, he said. The measures that have been taken now are no longer enough, especially after the shutdown of the Nord Stream and the delay in putting it into operation due to the lack of the necessary equipment.
Birol frankly advises against relying on alternative gas suppliers. As the specialist says, even if Norway, Azerbaijan, North Africa supply everything they can, there will still be a lack of gas. In any case, imports have already reached a record level, which is unrealistic to increase.
According to the IEA, Europe needs to save another 12 billion cubic meters in the next three months, the equivalent of 130 fully filled LNG tankers. A colossal figure that exceeds the entire number of gas carriers that have delivered fuel to the EU since the beginning of the year.
As a result, Birol concludes that only a few steps will allow Europe to survive the winter. All these "methods" are very specific and clearly not aimed at the needs of the population. For example, the head of the pro-American IEA recommends limiting the supply of gas and electricity to private households, and even heat in winter. Birol also recommended that all raw materials be sent to the market, which will drive up prices. In the end, it is necessary to return coal generation and the use of nuclear energy.
In other words, both directly and in a veiled form, the head of the IEA advertises Russian gas, which, in the presence of friendship and cooperation with the Russian Federation, is an environmentally friendly type of fuel, affordable and in sufficient volume. It is this unambiguous conclusion that can be drawn from Birol's article - Russia at this stage is indispensable for the EU as a supplier of energy resources.