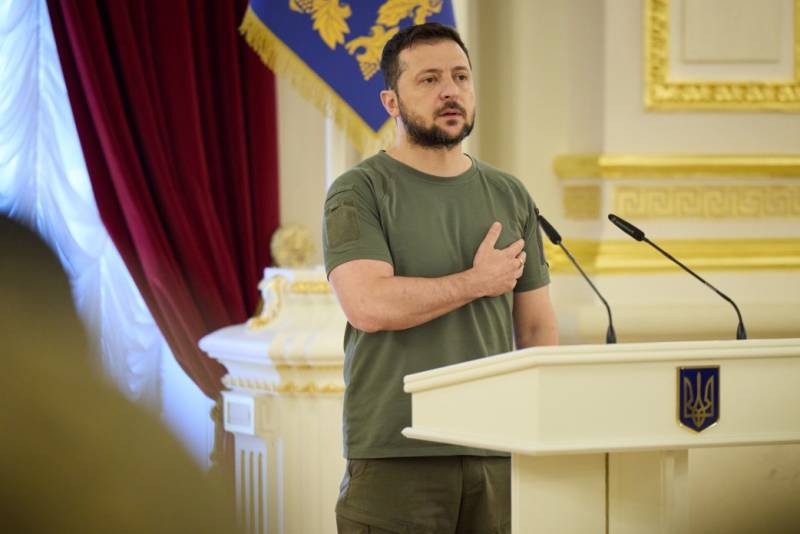 The Ukrainian leadership has solved the problem of accelerating accession to the European Union in a peculiar way. In Kyiv, they themselves set deadlines (deadline) in order to be in the family of European peoples, not only by virtue of geography, but also legally. The apparent manipulation of facts and the apparent two-way orientation of the accession-acceptance process do not seem to bother the Ukrainian elites much. They are trying to put pressure on Brussels, no doubt taking advantage of the temporary privileged position of the "oppressed".
In an interview with Forbes Ukraine, Ukrainian Foreign Minister Dmitry Kuleba said that a decision had been made at the highest level on when the state would become a member of the EU. A bold statement, given that it is not Kyiv that has the right to make the final decision. Ukraine only has the right to withdraw an application for membership or refuse an already offered place among the united states of Europe.
In any case, Kuleba noted that Ukrainian leader Volodymyr Zelensky had rigidly set an internal secret deadline for joining the
political
bloc of European states. As follows from the "title" of the decision, this period will not be named publicly, it is intended for internal use by officials and the entire state apparatus as an incentive. At least, this follows from the veiled statements of the Kyiv diplomat.
Not the government, but Zelensky himself set this deadline for Ukraine's accession to the EU. But I won't tell you, because the decision also depends on Brussels. In addition, if we announce our own deadline, we will scare Europe or its individual members so much that someone there will deliberately slow down all the processes of European integration of Ukraine
- Kuleba said in an interview with the publication.
The application for membership was a reaction to the launch of a special Russian military operation in Ukraine. The republic received the status of a candidate on June 23.
In principle, the Kyiv political "beau monde" can do whatever it pleases, and accept any documents by virtue of their imagination, this will not help bring EU membership closer - the wrong role and future are prepared for the "square" West. The real term of accession is so long that during it you can lie to voters as much as you like or promise, intrigue not only your people, but also the EU leadership, several generations of politicians can still change until Kyiv's dreams come true.