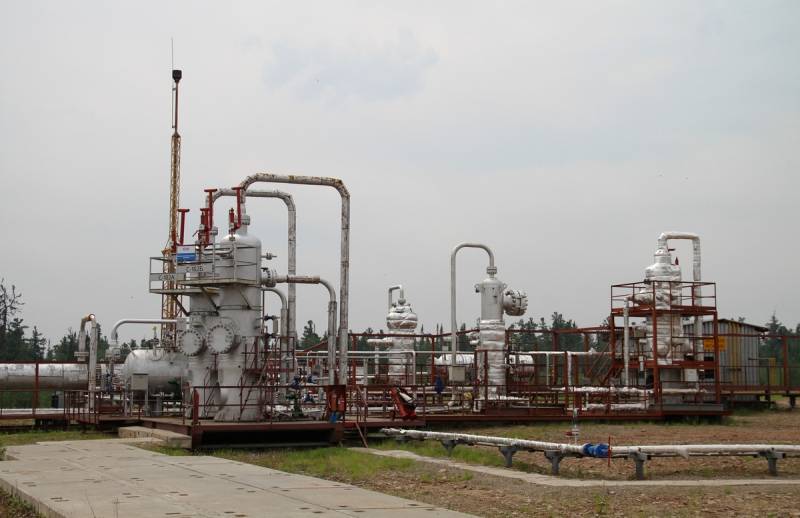 The Russian "Gazprom" was forced to declare force majeure in the western direction of the export of raw materials. Reportedly, at least two large customers of the holding in Europe received a warning about the difficult situation with supplies and a possible strong reduction in them. We are talking about the German concern Uniper and the company RWE. The reason was "extraordinary" circumstances with the "Nord Stream". Reuters writes about this, referring to a letter from PJSC addressed to these legal entities.
The current situation was instantly reflected in Gazprom's performance in terms of exports to the EU: they turned out to be failures and failures. Heat-stricken Europe has put pressure on imported LNG, shipments of which outpaced Russian gas deliveries in the holding's best export years. EU terminals in France, Poland, the Netherlands, Croatia for receiving and regasification work with overload. Every day, the gas transmission system of the Old World receives 395 million cubic meters of gas not from Russia. In fact, this is a new record that has broken the indicators of imports from the Russian Federation in 2021.
But, despite all the records and achievements, the import of liquefied raw materials does not save Europe at all. The supplied gas is not enough for all needs - for everyday increased consumption and pumping into underground storage facilities for the winter. Without Russian gas, Europe is doomed to an endless gas crisis, no matter how many gas carriers sail to the shores of the EU.
But so far, Gazprom is setting records in the East, while serious problems arise with the West for various reasons and circumstances. According to the official telegram channel of the holding, on July 17, a new historical record was set for daily supplies of Russian gas to China through the Power of Siberia pipeline. The record can be set by a long-term contract with flexible terms between Gazprom and the Chinese energy company CNPC.
In squeezing out the global LNG market, Europe is doing no better than China, which has begun to consume all possible energy resources, especially Russian ones. As a result, the developing and poor countries of Asia and Africa, which cannot compete with the opposing economically developed states, suffer. For example, rolling blackouts due to lack of fuel for generation have become the norm in India and Pakistan. But "democratic" communities and states, worried about the rights and freedoms in words, are of little concern. In the fuel market is now every man for himself.