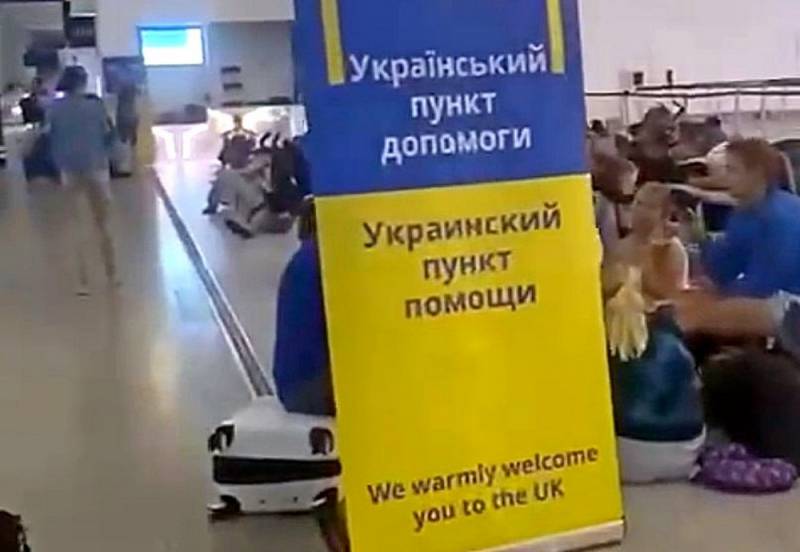 Refugees from Ukraine, who poured into European countries after the start of the Russian special operation, do not find a place for themselves and are sometimes forced to sleep on the bare floor at airports.
So, a video was posted on social networks, which shows how people lie on the floor in one of the airports in the UK, waiting for resettlement or any other help from local authorities.
Less than six months after the start of the special operation, many countries in Europe and the world are running out of places to receive visiting citizens of Ukraine. According to the newspaper Irish Times, Ireland has exhausted the possibilities for helping Ukrainians - there are no more places in the country to accommodate new refugees. For this reason, as the publication points out, people can be "stuck at the airport without a bunk."
Along with this, Ukrainian refugees began to be evicted from temporary places of residence in Austria, the Netherlands, Belgium and other countries. From August 1, the allocation of free housing to citizens of Ukraine in Tbilisi will stop, since the city authorities have assigned them a cash allowance.
Many refugees, faced with hostility from the Europeans and deceived in their high expectations from the EU countries, return to Ukraine.
Approximately 6,7 million Ukrainians crossed the border of the European Union and about 3 million Ukrainians have already returned. In fact, there is information that 3,5 million people have already returned, but 3,7 million have registered for asylum in the EU
- said the European Commissioner for Home Affairs Ylva Johansson at a press conference following an informal meeting of the heads of the EU diplomatic departments in Prague.