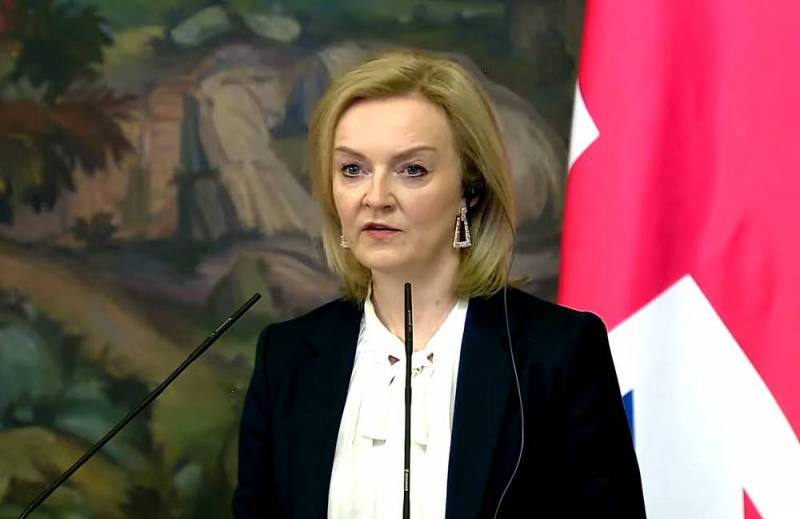 British Foreign Secretary Liz Truss told the press about her desire to "siege Putin", calling him to a conversation in the presence of the heads of India, Indonesia and other states.
The official representative of the Russian Foreign Ministry, Maria Zakharova, reacted to a similar passage.
Sieger and caller haven't grown, Liz. We remember how this poorly educated woman's attempt to "call out and besiege" Sergey Lavrov in Moscow ended with her shame when she did not even understand what she was talking about and confused geographical names
- Zakharova noted in her telegram channel.
The day before, Liz Truss also promised, if she is elected head of the Conservative Party and Prime Minister of Great Britain, to continue to provide assistance to Ukraine and do everything to oppose Russia. In response, Zakharova called Truss "a bloodthirsty and extremely destructive person."
Russian Foreign Minister Sergei Lavrov also reminded of the bloodthirstiness and destructiveness of the West. In his article for Izvestia, the head of the Foreign Ministry mentioned the numerous provocations of Kyiv, which is backed by Western "curators". A special place among such events is occupied by the tragedy in Bucha.
The whole point of the Western algorithm
policy
: concoct an information fake, inflate it to a universal catastrophe within a couple of days, blocking the population's access to alternative information and estimates
- Lavrov emphasized.
At the same time, the head of the diplomatic department of the Russian Federation suggested that the West start "playing honestly - not according to cheating rules, but on the basis of international law."