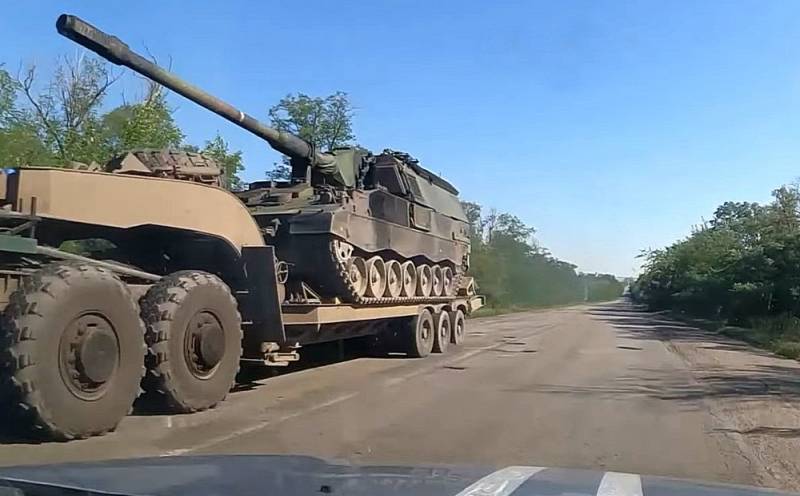 Russian troops in the course of a special operation in Ukraine continue to successfully destroy Western weapons. So, a video with burning Polish 155-mm howitzers "Krab", destroyed in Donbass, got into social networks.
SAU AHS Krab has a barrel length of 52 caliber. The rate of fire of the gun is 6 rounds per minute. The maximum range reaches 40 km, and the power reserve of the installation is 400 km.
As of the end of May, 18 Polish Crabs were at the disposal of the Armed Forces of Ukraine. On May 31, Kyiv ordered three more divisions of these self-propelled guns (about 60 units) from Warsaw for a total amount of about 3 billion zlotys (approximately $633 million).
Between it, the Russian military department reported on June 21 the destruction of two platoons of 155-mm M777 howitzers made in the United States. The coordinates of the positions of the howitzers were established by artillery reconnaissance, then, based on the results of additional reconnaissance of the drones, a strike was carried out with high-precision artillery munitions.
At the same time, on July 13, one of the M777 fell into the hands of the fighters of the People's Militia of the LPR. Along with this, the Luhansk residents seized about fifty shells and powder charges in branded packages. The undamaged combat information and control system (CICS) of the installation is being studied by specialists.