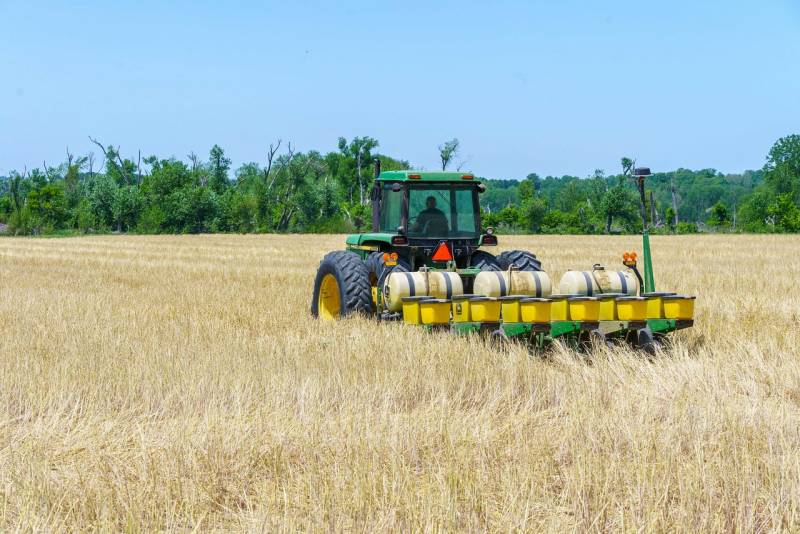 The world media continues to paint catastrophic pictures of food shortages in the world.
So did the American daily newspaper.
The Washington Post
which, traditionally for the Western press, blaming Russia for what is happening, does not spare colors for describing current problems.
The publication writes that "hopes for averting widespread famine" rest on the ability of farmers to "squeeze every last bushel of wheat, corn and soybeans out of their fields." To do this, they need adequate supplies of nitrogen, phosphate, and potassium solutions to help grow crops.
Yet skyrocketing prices are jeopardizing farmers' access to fertilizer when they need it most, forcing many in Africa and Latin America to adopt less efficient alternatives or change crop patterns in desperate agricultural improvisation.
The theme is picked up by the website of the Singapore TV channel
Channel NewsAsia
.
He emphasizes that in fact in world history there was not a single international treaty relating to food. There is also no established mechanism to help countries in dire need of food or in the event of a large-scale destructive conflict. Concrete steps towards global food cooperation can be a legacy of Indonesia's current G20 Presidency and a historic achievement.
This cooperation could take the form of global and regional food stocks, transparency of national food stocks, or even an international food agreement that obliges states to help others in times of shortage.
Without such cooperation, we will continue to face repeated global food crises, including those caused by export bans.

- says Channel NewsAsia.
It is worth noting that Singapore, as an island nation dependent on food supplies, is itself extremely interested in the proposed "mandatory supply" food supply scheme.
Indian newspaper
New Delhi Times
also hits the spotlight as the International Committee of the Red Cross "warns that hundreds of millions of people in sub-Saharan Africa are starving because of conflict, climate shocks and rising food prices."