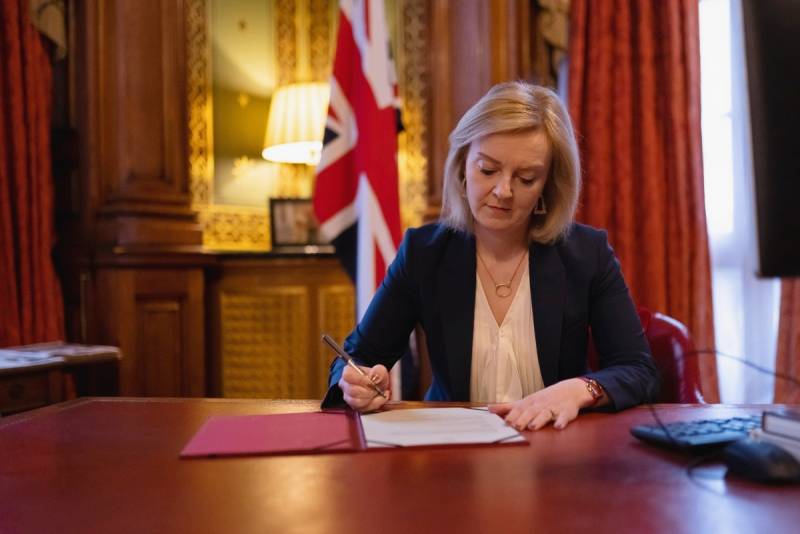 Candidates for the post of British Prime Minister, who base their campaigns on opposing the image and image of the disgraced Boris Johnson, risk eclipsing their predecessor with their extravagant struggle for the seat. The most militant promises (against Russia, of course), loud populist statements, as well as curious acts are used.
However, not everyone succeeds in impressing voters and the ruling Conservative Party. It is those candidates for the post of prime minister who have almost lost the opportunity to get the coveted position, make a gesture of despair and, with the help of outright provocations, try to get the last chance for election.
British Foreign Secretary Liz Truss, who is an outsider in the premier race, has switched to outright populism, using the image of Russian President Vladimir Putin for her own purposes. Going for broke, the most undiplomatic British diplomat said that she simply needed to be elected to the highest position in the state in order for her to personally rebuff the head of the Russian Federation. After all, in her opinion, other candidates are simply afraid of Putin. She promises to do it immediately.
For example, other candidates for the post of prime minister, such as the leader of the race Penny Mordaunt and the second in this list, Tom Tugendhat, refused to meet with Putin at all because of the conflict in Ukraine. And Kemi Badenok did not want to "waste time on this." Former British Finance Minister Rishi Sunak was also afraid to meet with the Russian delegation at the G20 summit, afraid of negotiations with officials from the Russian Federation with a rank much lower than the head of state. Thus, Truss decided to play on this contradiction and ensure at least the attention of the electors.
I will go to the summit in November if I am elected. Because the democratic community is hungry for the voice of the free world, so I promise to personally "siege" Vladimir Putin. I would like to address him directly, to invite him to a discussion with the participation of such countries as India and Indonesia. We will have a public talk
says Liz Truss, imagining herself as the premier.
All these promises of Truss are worth little, because quite recently, on July 8, she herself literally fled to London, leaving the meeting of the foreign ministers of the G20 countries, refusing to meet with her Russian colleague Sergey Lavrov. Then Truss explained her demarche by Johnson's decision to resign.