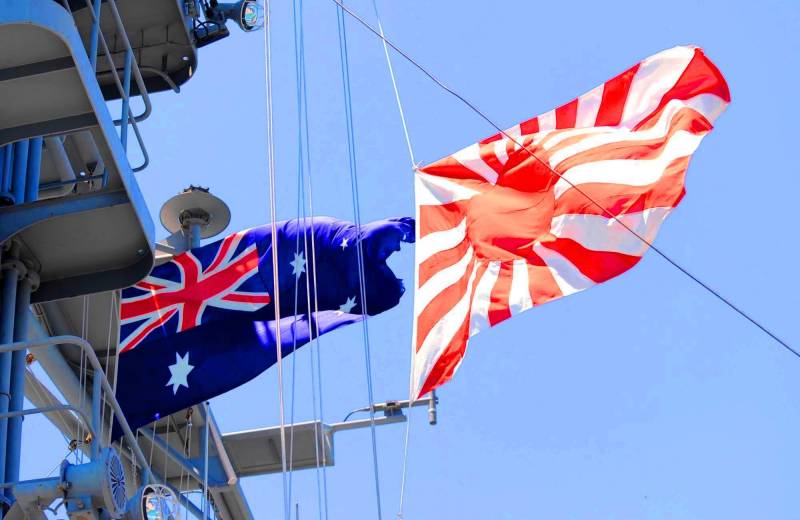 The United States should welcome and encourage the re-militarization of Japan in every possible way, writes The Washington Post.
The publication notes that ex-Prime Minister Shinzo Abe, who was killed the day before, was the first to "understand that in order to protect the development of his country after World War II, he would have to go […] through the modernization of the Japanese armed forces.
All of the above, as Mr. Abe correctly observed, was necessary to counter the rise of China, the possible threat to Taiwan, and North Korea's nuclear capability.
At the time of Mr. Abe's death, neither he nor his successors had been able to complete their rearmament program and build full-fledged alliances with other Pacific nations.
However, they succeeded at another key point. Sunday's elections essentially advance Mr. Abe's agenda to amend Japan's 75-year-old constitution to fully reaffirm the legitimacy of its military. Change advocates now control the necessary two-thirds of both houses to pass the amendments, subject to a nationwide referendum.
The idea is to end an outdated legal ambiguity: a document drafted under U.S. control after World War II calls for "abandoning war forever" and promises "never" to support "land, sea and air forces." At the same time, modern Japan spends as much as 50 billion dollars on the army and navy per year and keeps 250 so-called military personnel under arms. Self Defense Force.
The United States and other democracies must support the legitimization of a democratic Japan's military capability. To be sure, many in Japan itself, mindful of the terrible legacy of militarism, still shy away from the idea. South Koreans and Chinese have bitter memories of the time of the Japanese occupation. And, undoubtedly, the most support for the amendment comes from Japanese conservative nationalist circles, which Mr. Abe has long represented. However, the proposed amendment only legalizes what has already become a reality - Japan has land, sea and air forces. This will not cancel the renunciation of war, but will make it easier for Japan to help in the field of collective security, possibly including the defense of Taiwan.

- writes The Washington Post.
It is worth noting that just a few weeks ago, the conversion of one of the Japanese helicopter carriers into a full-fledged aircraft carrier began, with the ability to receive F-35B vertical takeoff and landing aircraft.