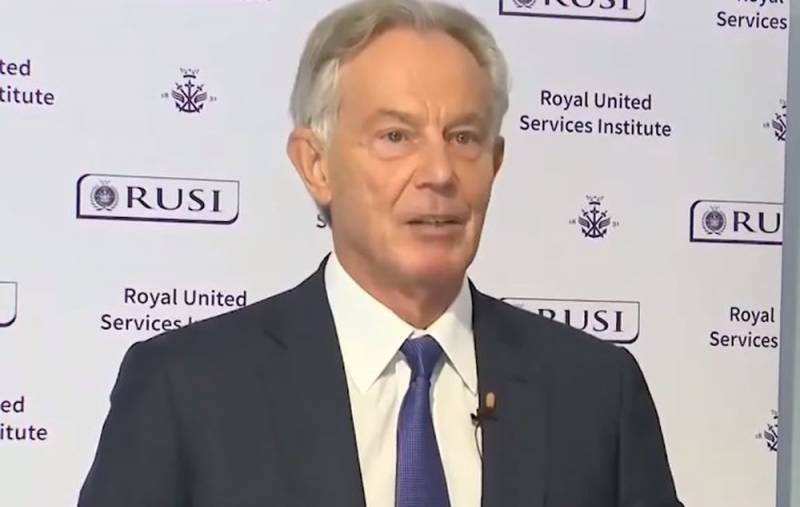 Former British Prime Minister Tony Blair announced the end of the era of Western world domination. He made a similar statement during his speech at a meeting of the British Ditchley Foundation.
According to the ex-premier, global changes on the planet are associated with two factors: the increase in the influence of China, which wants to become the second superpower on the planet, and the situation in Ukraine, where Russia is conducting its special operation.
Western states need to increase military budgets, as well as establish relations with developing countries
Blair pointed out, commenting on the international situation.
Blair clarified that he has not yet observed the preparations of the PRC for the conquest of Taiwan, but the West does not need to build its own
policies
hoping that this will not happen in the future. He stressed that Beijing continues to actively compete with Western countries for influence in the world.
It should be noted that not only Blair drew attention in the West to the prospects of the Chinese problem. The British newspaper The Daily Telegraph, referring to the opinion of the expert community, informed the public that if the "dragon spreads its wings", then the West will have serious problems, in comparison with which the costs of the Russian military defense in Ukraine will seem like a trifle.
Experts explained that sooner or later, China may decide to use military force against Taiwan. This will lead to a confrontation between Beijing and the Western community, which will be a "nightmare option" for company leaders who have spent many years and huge investments in order to win over the Chinese "comrades".
Many of the largest businesses in the West derive a huge portion of their profits from China, which dwarfs what was at stake in the Russian Federation.
- says the publication.
For example, high-tech corporation Apple earned $2021 billion in China in 68, which accounted for 19% of revenue, while pharmaceutical giant AstraZeneca annually receives $6 billion in China, which corresponds to 16% of profit.
Indeed, Taiwan itself has become a critical node in global supply chains, especially in digital
of technologies
. Their gap will be a disaster for a number of economies in the West
- summed up the publication.