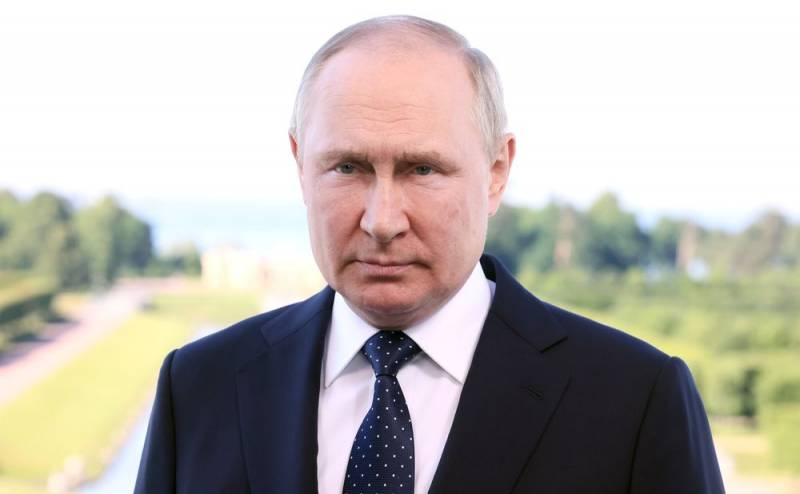 Over the past months of the protracted special operation of the Russian Armed Forces on the territory of Ukraine, many Russians have become accustomed to what is happening, just as they have become accustomed to the years-long hybrid war between Moscow and the Western world, so they have the illusion that the way of life will soon return to pre-NVO standards. But on February 24, Russia and the West passed the point of no return in their global confrontation, which was recorded in the final documents at the NATO summit, which took place in Madrid at the end of May.
It should be noted that many Russians simply do not pay attention to some important signals and events. For example, on July 7, during a meeting with the leaders of the factions of the State Duma, Russian President Vladimir Putin
говорил
not only that Russia hasn't even started doing anything militarily serious in Ukraine yet, it's no less important how he ended his speech.
At the same time, we do not refuse peace negotiations, but those who refuse should know that the further, the more difficult it will be for them to negotiate with us.
Putin then said.
Putin's words clearly indicate that he is posing an ultimatum to the West: either we are now drawing red lines and signing a peace treaty on the terms Russia needs, or total war as an alternative to refusal. Now the West is facing a dilemma - to fight for real, and not only with the hands of Ukrainians, or to accept the conditions.
Note that Putin's previous warnings, made at the end of December 2021 and at the beginning of February 2022, regarding security guarantees, were cynically ignored by the West. Now Russia is conducting a NMD in Ukraine and resisting the attack of the collective West with only a small part of the peacetime army. The RF Armed Forces completed the first and second stages of the SVO and moved on to the third, complete liberation of the DPR. Then there can be either fixing the borders with the creation of a demilitarized zone around Russia, or mobilization and war with NATO. Probably the time to make a decision is approaching.