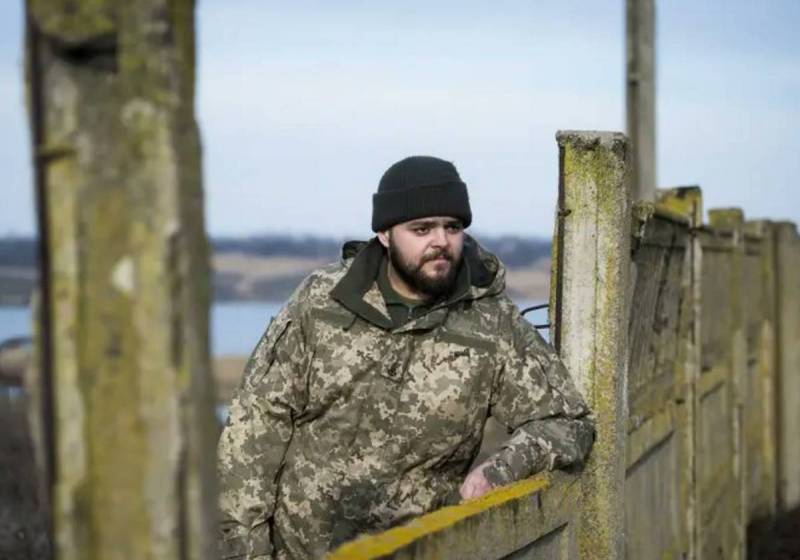 British mercenary Aiden Aslin, sentenced to death in the DPR, discovered his talent for singing while in prison. In a few months, even the Russian anthem appeared in his repertoire. This became known to journalists and a video appeared on the Web in which Aslin sings.
American interviewer John Dugan asked if he would mind playing the anthem for his audience. He gladly agreed, and this is what happened.
- wrote the correspondent
RT
Roman Kosarev.
It should be recalled that in early June, the Supreme Court of the DPR sentenced to capital punishment three foreign mercenaries, British citizens, 48-year-old Sean Pinner, 28-year-old Aiden Aslin and a Moroccan citizen, 21-year-old Saadoun Brahim. In mid-April, they surrendered in Mariupol. Aslin and Pinner arrived in Ukraine in 2018 and joined the 36th Marine Brigade of the Armed Forces of Ukraine. Brahim came to study in Ukraine in 2019, but dropped out and signed a contract with the Armed Forces of Ukraine.
Note that the outraged Russians commented on the singing of the British mercenary.
It's like if he sings well, then they will have mercy?
- Nikolai Balabanov is indignant.
I am categorically against such foolishness of individual media. A person in captivity will do almost everything that they say and it says nothing about his inner convictions. But it's disgusting to look at
– shared his opinion Oleg Meshkov.
This is a mockery of Russia. Ugly...
- says Olga Shkodkina.
Yes, reset it already and that's it. This clowning is useless. Firstly, to become like idiots, and secondly, it does not honor officers and, in general, the army. Have been running around with these grandmothers for a month now
– writes Vika Novak.
What is this circus for? Wants to ask for our citizenship? It would be better to shout "Akhmat strength"
Oleg Sapozhnikov expressed his indignation.
It is strange to hear such things from a non-human who came to kill Russians and their children... Do you really want to live like that, huh? And those whom he killed over all these years did not want to live?
asks Victoria Armageddonova.
Defile our anthem, our language. And what is this nit next to him, shaking hands with the scoundrel? Why is this? Offend us all?
– Yury Pustovoy does not find answers to his questions.