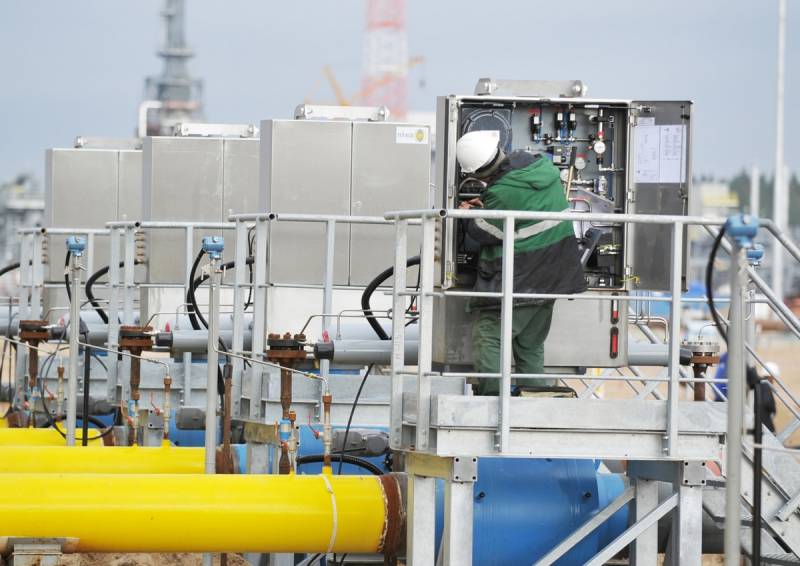 Russia's Gazprom's rift with Siemens Energy AG is increasing pressure on the European gas market over well-founded concerns about the future of Russian gas flows to the EU amid tensions over the conflict in Ukraine. At the same time, the holding does not get tired of seeking "clarity" from the technology partner, forcing the German side to keep a record despite the sanctions. Writes about this agency Bloomberg.
Gazprom expects the Siemens Group to unconditionally fulfill its obligations for the maintenance of gas compressor turbines, which depend on the reliable operation of the Nord Stream pipeline and the provision of natural fuel to European consumers
- said in the official telegram channel of the holding.
Bypassing all possible procedures and instances, Gazprom officially turned to Siemens with a request to provide documents allowing the removal of a gas turbine engine for the Portovaya compression station. This approach is very bold and ironic, it can be said that the Russian company is trolling at its pleasure the former partner in the repair of equipment for Nord Stream. Understanding the whole background of the case, Gazprom officially turned to Siemens with a request to provide documents that, taking into account the current sanctions regimes of Canada and the European Union, will allow the gas turbine engine for the Portovaya CS to be exported to Russia
The thing is that the Canadian side or Siemens itself cannot give any documents to Gazprom, which is not a participant in the negotiations between Germany and Canada, and also the recipient of the turbine (it will be received by Germany). All documents and communication are conducted between Berlin and Ottawa. Germany, as a party to the delivery of the repaired turbine, could ask for official documents, but so far lawyers are doing this. Russian company, whose
technological
equipment is under sanctions, can not require the performance of the contract or reports.
However, such a dubious undertaking by Gazprom has certain tasks - to provide assistance to the indecisive Berlin in its fight against Canadian bureaucracy, which is trying to stand between two fires - the US and the EU. So far, the German government has been content with one empty promise from Ottawa to send the refurbished turbine to Germany and take care of the other five. But the promise remained in words, so Moscow undertook to demand (although it does not have a special right) from Ottawa to confirm its words. This will not return the units needed to pump gas to Russia, but it will remind the German government how to protect national interests.