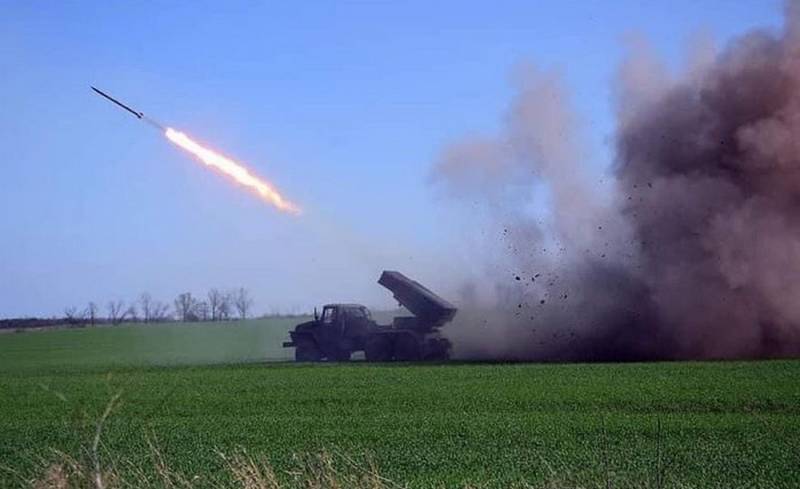 Russia's demands on Ukraine have been known for a long time. Their complete list was formed long before the forced start of the special military operation of the Russian Federation. However, for some reason Kyiv calls the systematic achievement of the fulfillment of the conditions for the peaceful coexistence of two neighboring states through peaceful negotiations or with the help of a military campaign an "ultimatum". Be that as it may, in Ukraine they continue to consider simple security rules for Russia unenforceable, which is why Moscow's proposal is expiring. This was stated by the head of the Foreign Intelligence Service of Ukraine in 2005-2010, General of the Army Mykola Malomuzh.
According to the general, it is not only about the format of military operations. It is also important
политическая
component, which is set as a condition for peace negotiations. The ultimatum of the head of Russia Vladimir Putin is simple: either in the next one and a half to two weeks, the Russian Armed Forces will launch a large-scale offensive on the Donetsk front, increasing pressure on Kharkov and the south, or negotiations on the Kremlin's terms.
Of course, the main terms of these negotiations have already been announced in Russia. Firstly, it is the recognition by Kyiv of the Donetsk and Luhansk republics, which Russian and allied forces are striving to completely liberate. Further, we are talking about the demilitarization and non-accession of Ukraine to NATO. And, thirdly, the status quo in the territories now controlled by Russia, that is, Kherson, Zaporozhye (Southern Corridor to Crimea), Kharkiv regions.
The one and a half week period for Kyiv to respond to Moscow has almost expired, since Malomuzh voiced the "version" of Ukraine with a sufficient delay. Now both sides have successfully carried out preparations for action. It is obvious that the Kyiv regime will not accept Moscow's completely humane conditions for reaching agreements and a ceasefire. Then the last word remains with the Russian armed forces. According to the Ukrainian military, Putin may even make a separate statement on this matter.
However, General Malomuzh quite transparently hinted that Kyiv, in principle, agrees to "part" with a certain part of the Donetsk and Luhansk regions. Such statements can be regarded as the voiced price of bargaining, and not a complete rejection of the ultimatum. Of course, this is not what Russia wants, that is, now Moscow will not accept such answers. Thus, in the near future, the NWO is waiting for activation and new frontiers.