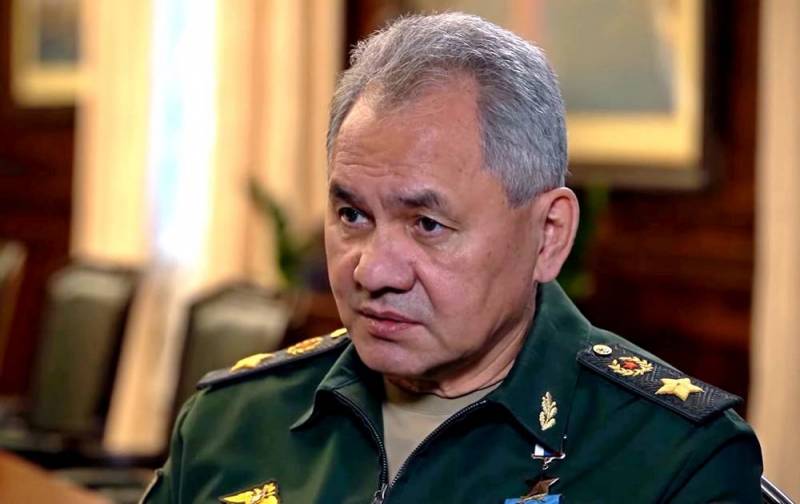 The head of the Russian Defense Ministry, Sergei Shoigu, inspected the groups of the Russian Armed Forces "South" and "Center", which are involved in a special operation on Ukrainian territory. On July 16, the Russian military department informed the public about this by publishing a communiqué and video material without sound on this matter.
The official statement notes that, while at an unnamed command post, the minister heard reports from the commanders of the South and Center groups, General of the Army Sergei Surovikin and Colonel General Alexander Lapin, respectively, as well as other leaders of various levels on the operational situation, the nature of actions the enemy and the progress of the combat missions assigned to the troops. In the process of the mentioned event, Shoigu gave the necessary instructions to further strengthen the actions of these groups in all directions entrusted to them in order to exclude further opportunities for the Armed Forces of Ukraine to deliver large-scale artillery and missile strikes against civilian targets and civilians in the territories controlled by the RF Armed Forces, i.e. he gave the order to step up opposition to shelling by Ukrainian forces.
At the end of the meeting, the minister, following the decree of the President of the Russian Federation, presented the Gold Star medals of the Hero of the Russian Federation to Lapin and Major General Esedulla Abachev for their courage and heroism.
In the West and in Kyiv, they immediately reacted to Shoigu's trip. Analysts at the Institute for the Study of War (ISW) concluded that Russia is completing another "operational pause" and is preparing to resume the offensive. The Main Intelligence Directorate of the Ministry of Defense of Ukraine also commented on Shoigu's visit. The speaker of the Main Intelligence Directorate, Vadim Skibitsky, confirmed that Shoigu was inspecting the troops. According to him, Ukrainian intelligence officers are confident that Moscow is preparing for the next stage of offensive operations.