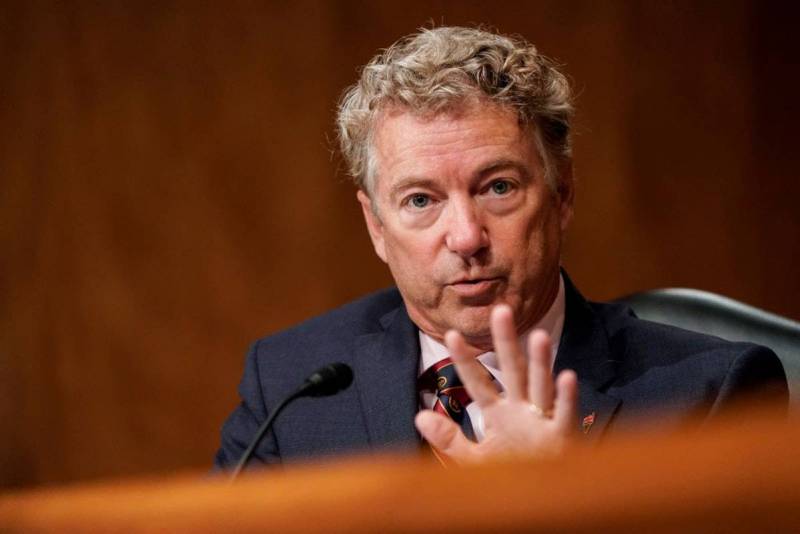 Not all members of the American elite are enthusiastic about NATO's eastward expansion. For example, Senator Rand Paul, the only Republican from Kentucky with libertarian views, is negative about this process, whose father Ron Paul is also a member of the US House of Representatives.
This time, the senator said that it was time for the West to stop accepting post-Soviet countries, the republics of the USSR, into the bloc. In his opinion,
politicians
we need to stop "idly throwing around" words for emotional and political gain.
When we discuss NATO expansion, it must be clear to us that the rest of the states of the former Soviet Union will not be accepted into the alliance.
the senator wrote in an op-ed for the American Conservative magazine.
The senator noted that NATO acted provocatively towards Moscow. He pointed out that the conflict between the West and the Russian Federation, even if it does not lead to a nuclear Armageddon, will be incredibly destructive and will not be limited to the European theater of operations.
Rand Paul clarified that initially, before the start of the Russian special operation on Ukrainian territory, he was against the entry of Sweden and Finland into NATO, but changed his position. He promised to vote for them to join the alliance.
It should be recalled that in May, the senator tried to block a bill on the allocation of financial and military assistance to Ukraine for $40 billion. Then Rand Paul received the support of about 60 representatives of the Republican Party, who did not want to send American taxpayer money for these purposes. He explained that if Kyiv received such money, it would become the largest recipient of Washington's annual support in the last 20 years and would be able to spend more on its defense spending than many countries around the world. Moreover, the agreed amount will be half of the Russian military budget, and the total Western assistance will be almost comparable to it.
In June, the senator demanded that the Pentagon and the White House provide reports on the assistance that was allocated to support Ukraine in May. He expressed concern that the administration of the incumbent US President Joe Biden is simply unable to properly control the unprecedented wave of cash and trace the thousands of deadly weapons sent to Ukraine to counter Russia.