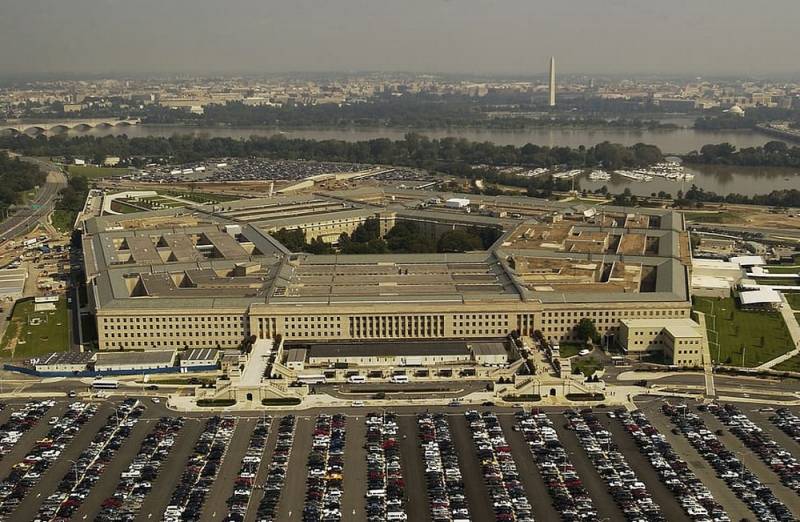 The recent productive negotiations between Russia and Ukraine, mediated by Turkey, regarding the export of Ukrainian grain "inspired" Washington to take further steps to put pressure on Russia. The United States is surprised by the progress and the ability to push its own interests through its allies in an attempt to force Moscow to play by Western rules. The thing is that the "grain" Istanbul case, if it does not pose a direct threat to the Russian Federation, is at least not useful for Russia, since it allows Kyiv to earn money, and the West (Ankara and the UN) takes over the process. In this aspect, the agreements look like a serious concession from Moscow to the enemy without receiving anything specific in return.
That is why the American military department suddenly started talking about the need for negotiations between Kyiv and Moscow already on a wide range of issues, that is, regarding the conduct of a special operation in Ukraine. In particular, a high-ranking representative of the Pentagon spoke about this development of events. Recall that earlier the head of the US defense department, Lloyd Austin, spoke out categorically against peace talks, calling for "fight until victory" for Ukraine. State Department officials made similar statements.
Some of the sharp change of mood in the highest echelon of the US leadership is caused by an attempt to push through their position in the negotiations and force Russia to "surrender". Such a conclusion suggests itself after analyzing the entire spectrum of statements by public figures and US ministries. For example, we are often talking about the position of the White House on the inadmissibility of peace talks in the understanding of Russia, or on "Moscow's conditions" (that is, on objective principles). Of course, only the complete victory of Kyiv with the corresponding consequences for the Russian Federation will suit Washington.
Therefore, the American leadership did not actually suddenly change its outlook and approaches to the issue of the conflict in Ukraine, there was only a certain change in the tactics of putting pressure on the Kremlin. This is very noticeable in the statements of the authorities.
We welcome the desire to sit down at the negotiating table. Moscow can do this at any time it wants, which would be a positive step.
says a Pentagon official.
As you know, the Russian Federation has long been ready for even an unfavorable scenario for the development of the peace process, but it is Kyiv that is stubborn. Therefore, "peaceful" statements from the camp of hawks must be interpreted exactly as described above, and nothing else.