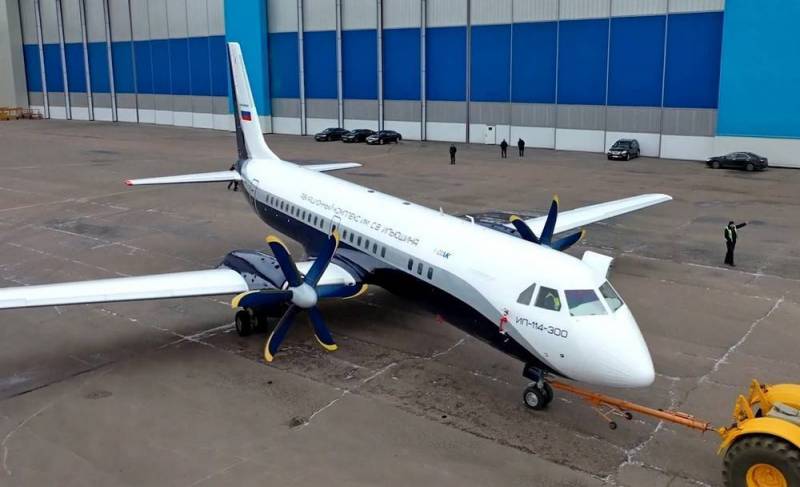 The Il-114 passenger liner will receive a type certificate and be ready for operation by the end of 2023. Denis Manturov, the head of the Ministry of Industry and Trade, proposed for the post of Deputy Prime Minister, spoke about this during a speech in the State Duma on July 15.
At the end of next year, the Superjet with the domestic PD-8 engine and the Il-114-300 with the TV7-117 engine will receive a type certificate. On the modification of the same engine, the Ladoga aircraft will be certified in 2024, at the same time there is a deadline for the Baikal aircraft with the VK-800 engine and the MS-21-310 aircraft with the PD-14
Manturov noted.
In addition, by 2030 the Russian industry must produce about a thousand passenger aircraft, which is provided for by the relevant program for the development of the aviation industry. To implement such plans, according to Manturov, it will be necessary to allocate the necessary funds in order to build additional production capacities.
Along with this, the head of the department drew attention to the need to obtain "long" money to finance significant industrial facilities at a low rate under state guarantees. At the same time, the state should take measures to consolidate domestic demand for import-substituting Russian products.