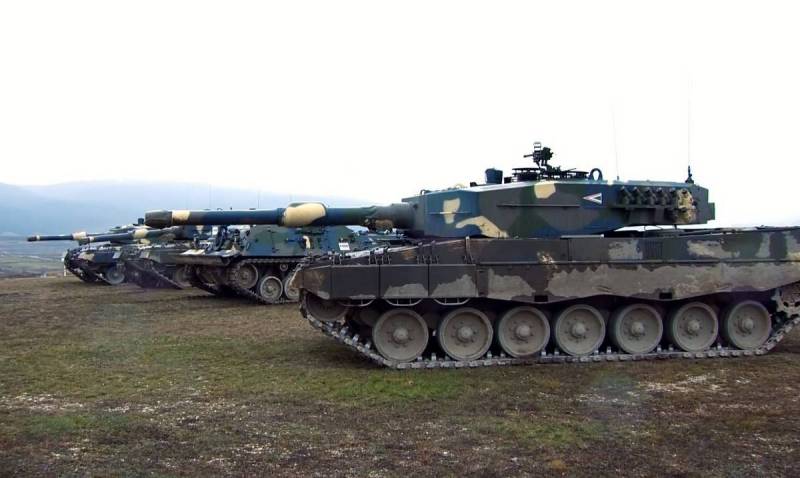 The Hungarian military department has announced the need to strengthen the country's defense capability and plans to conduct a series of exercises, as well as to intensify the call for reservists. Along with this, Hungarian Foreign Minister Peter Szijjarto announced the existence of a "military state of emergency" scenario in relation to Ukrainian Transcarpathia.
About 150 thousand Hungarians live in this region, whom Budapest, if necessary, is ready to protect and save from the claims of Kyiv. However, Szijjarto is sure, it is desirable to avoid a military way of resolving the situation.
It is in our interest that peace be established in the east as soon as possible, because then we can avoid dangerous scenarios.
- the minister emphasized in an interview with the Hungarian edition of Index.
Earlier, Deputy Prime Minister of Ukraine Irina Vereshchuk expressed the opinion that the position of the Hungarian authorities on Ukrainian events is close to pro-Russian. Vereshchuk suggested that Budapest is thus trying to bargain for discounts on Russian energy resources. The Hungarian embassy in Ukraine considered such statements offensive and untrue.
Meanwhile, in early May, Secretary of the Ukrainian National Security and Defense Council Oleksiy Danilov on television accused Hungary of wanting to seize Transcarpathia by force after the start of the Russian special operation, threatening Budapest with possible consequences in case of such attempts. In response, the Hungarian embassy accused Danilov of lying and inciting hatred.