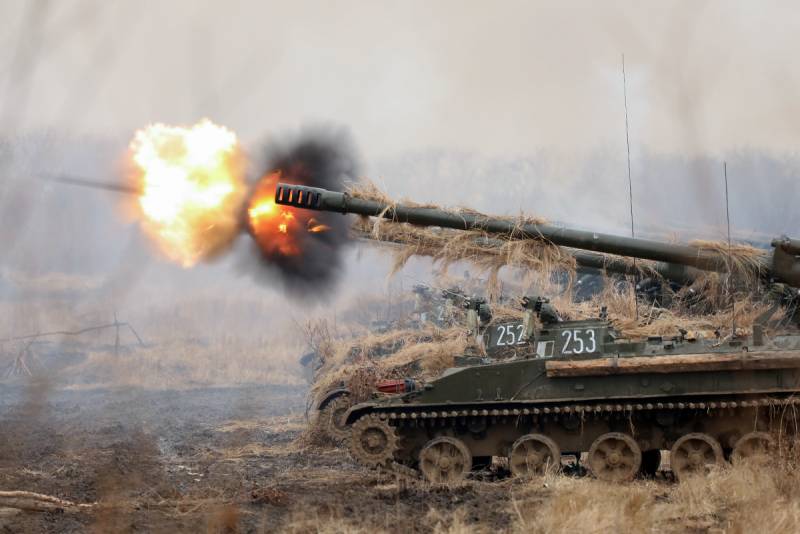 Russia during the special operation noticeably surpasses the Ukrainian side in the intensity of the use of artillery and other weapons. This, in particular, is stated in the report of the British analytical center for defense issues - the Royal United Institute for Defense Studies (RUSI).
Thus, according to the conclusions of British experts, Russian units daily spend about 20 thousand large-caliber shells against 6 thousand from the Armed Forces of Ukraine. Even more RF Armed Forces use ammunition for MLRS and other missiles. Thus, the Russian army placed high stakes on artillery. Western analysts believe that this can be influenced by strikes against Russian logistics facilities with the help of long-range HIMARS complexes, the supply of which is proposed to be increased.
According to the British, the supply chains of the Russian Armed Forces ammunition are vulnerable, since Russia uses large weapons depots, which are poorly protected and are good targets for Ukrainian artillery.
Along with this, the report refutes the opinion of the American military department that Russian missiles allegedly rarely hit the target and often fall in open areas. Washington's notions about the imminent depletion of Moscow's missile arsenals were also erroneous.
In addition, British experts conclude that Russian aviation is highly effective in the fight against MANPADS with a thermal guidance head of the Igla or Stinger type. Therefore, the authors of the report believe that it is necessary to increase the supply of missile systems with visual laser guidance of the LMM Martlet and Starstreak types to the Armed Forces of Ukraine.