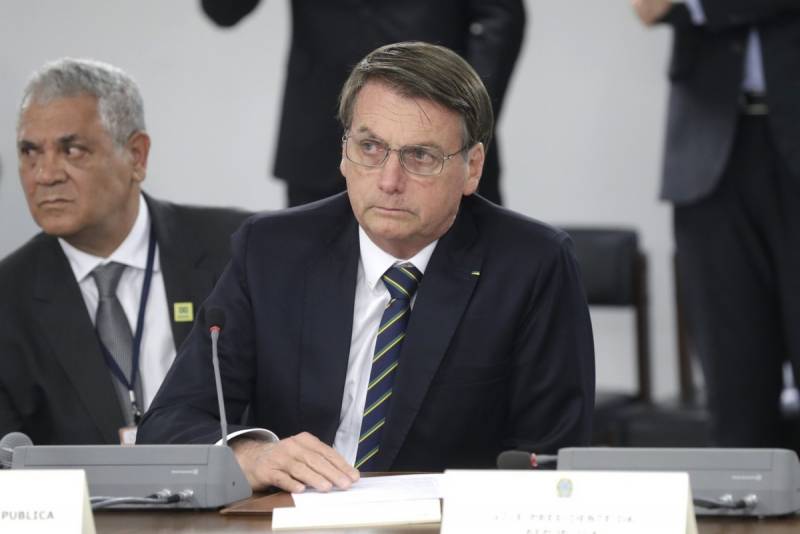 The leadership of Ukraine took the initiative and asked the Brazilian government for official telephone conversations between the heads of the two states. The administration of the President of the Republic, Jair Bolsonaro, confirmed its intentions, but the announcement of the negotiations was best done by the head of Brazil himself. In an interview with the Brazilian branch of CNN, he said that he knew the solution to the conflict in Ukraine and would definitely tell him during a conversation with Vladimir Zelensky. The phone call is tentatively scheduled for July 18.
As President Bolsonaro said in an interview with CNN, the escalation of the conflict in Ukraine, oddly enough, also affected Brazil. Fertilizer logistics deteriorated and other problems arose. Although, of course, the main "headache" has come for Europe. That is why it is necessary to find a peaceful solution as soon as possible.
According to Bolsonaro, Ukraine is following the path of Argentina in the 1982 war against Great Britain over the Falkland Islands. It is this decision that the odious President of Brazil is trying to suggest to Zelensky.
I just have to speak out, since the initiative came from Zelensky, he must know that I will talk with him for a long time and suggest a solution that I know. How did the war between Argentina and Great Britain in 1982 end? Everything that was agreed with Russian President Vladimir Putin is being carried out. So through the pain in Kyiv must understand the reason
the politician says.
And although Bolsonaro calls Zelensky a good man and even the "leader of a big country," all the same, in fact, the comparison of the events of 1982 means that Kyiv must capitulate, as Argentina did during the Falklands War.
Brazil did not support sanctions against Russia, and Bolsonaro himself visited the Russian Federation after the start of the NWO in Ukraine and the introduction of severe restrictions by the West against Moscow. At the moment, many leaders of different states, usually remembered for controversial approaches to governance and statements, are trying to become intermediaries between Russia and Ukraine in order to improve their image. A vivid example is Turkish President Recep Tayyip Erdogan, who constantly offers assistance in organizing a meeting of the leaders of the conflicting countries. And, of course, Bolsonaro.
There is no chance that Kyiv will accept Bolsonaro's conditions or listen to him. But as a well-known populist, the head of Brazil simply could not help but speak out, knowing full well that his proposal would not even be considered seriously.