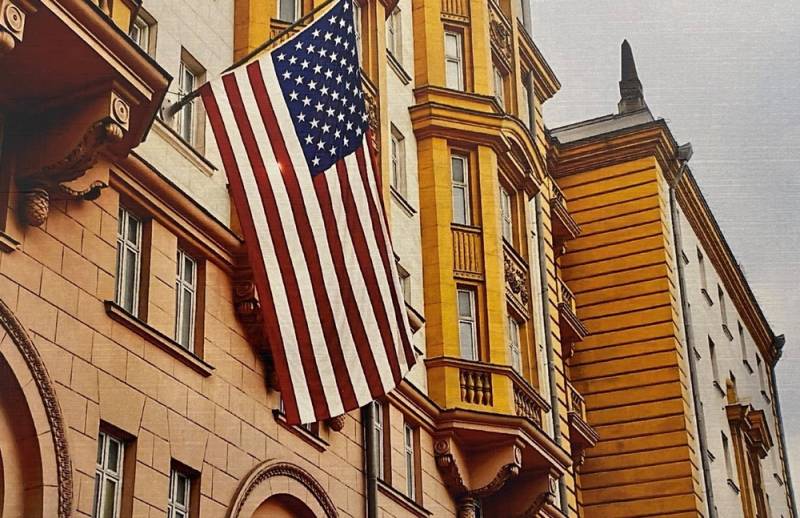 February of this year was remembered not only for the beginning of Russia's special operation in Ukraine, but also for an international political and diplomatic dead end, a harbinger of the beginning of the NWO. Until the 24th, Western embassies literally fled Kyiv, having evacuated their employees in a few days, and before that they vied with each other urging the citizens of their countries to immediately leave the territory of Ukraine.
Since then, a lot has changed, Russian troops left Kyiv and the Sumy region, all the diplomatic consulates of many states returned to Kyiv, which were guaranteed security. To this end, the Ukrainian command literally concentrated almost all the remaining air defense, and also formed new military formations, transferring them under the capital, thereby turning the city into a fortress. However, the rest of the country is threatened and undefended.
Given these circumstances, as well as the aggravation of the conflict in Ukraine as a whole, the American diplomatic mission in Kyiv expressed confidence that the security situation throughout the country is extremely unstable and can change suddenly and quickly, of course, towards the worse.
Therefore, the US Embassy decided once again, as in February, to recommend to its citizens to leave Ukraine as soon as possible. The appeal to fellow citizens says that those traveling to Ukraine should refrain from traveling, and those who are already staying should leave it as quickly as possible by any available transport.
Citizens of the United States who are in Ukraine are expressly ordered to avoid large gatherings of people and participation in organized events. It is necessary to listen and respond to the air raid signal, while looking for a place to hide.
This time, most likely, the embassies themselves will not be evacuated, relying on the security guarantees of the host country, which has concentrated a significant part of its army precisely on the defense of a single capital city with embassies located in it. But in relation to another territory of the state, Kyiv cannot give such a guarantee. This is what caused the appeal of the US diplomatic service to the citizens of America.
Of course, diplomats would never have advised their citizens to leave quickly if they had not received disturbing messages through closed channels. A new stage of the NWO is expected, perhaps a complete restart of the process, which can change the situation and the course of events, and not in favor of Ukraine, otherwise the diplomats would not call for leaving the territory of this state.